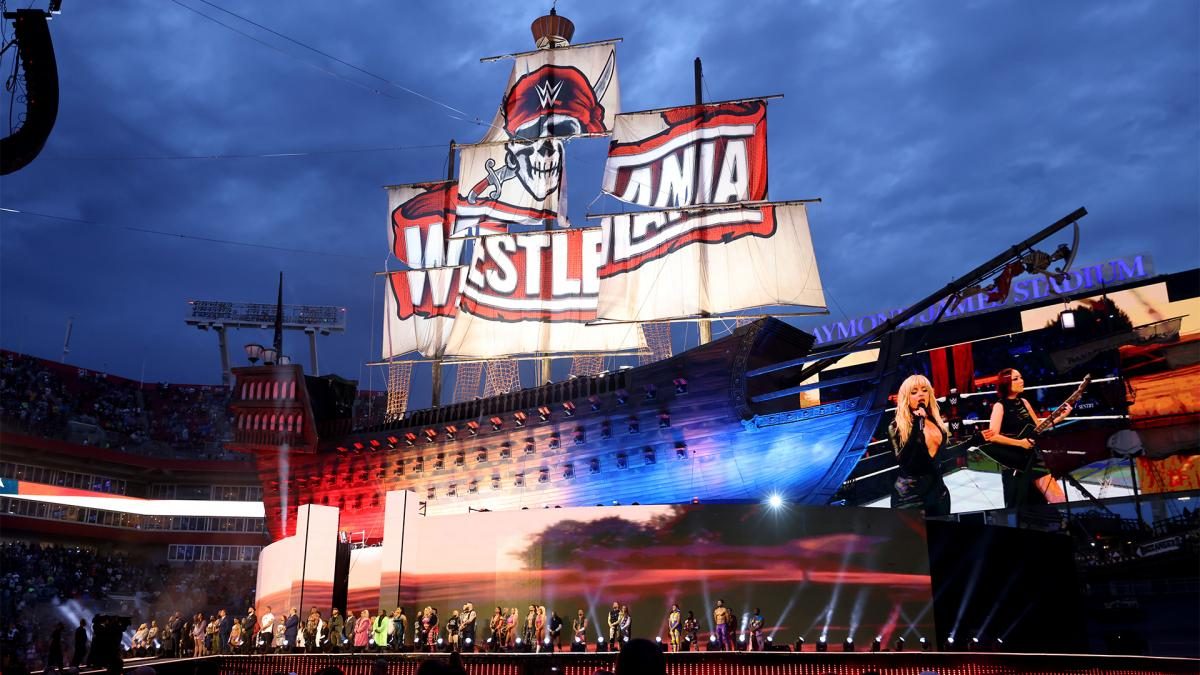 Of all the matches to go long on the WrestleMania card.
According to a new report from Fightful Select, the WWE Women's Tag Team Championship match, featuring Nia Jax and Shayna Baszler vs. Tamina and Natalya went far longer than planned.
According to the report, the entire match, including entrances, was supposed to go 12 minutes, but actually ended up going over 14 minutes without the entrances.
It isn't clear why this happened, especially as many considered it to be the least interesting match on the card.
Natalya has shown off a gruesome mouth injury she sustained during the match, which she received when Shayna Baszler kneed her square in the face.
Teeth are good. A hole through my lip. Wrestling is real. And I'm #Unbreakable. #WrestleMania https://t.co/YG7UPVQY60 pic.twitter.com/CLBzoykmYy

— Nattie (@NatbyNature) April 12, 2021
Nattie and Shayna have traded a few heated words on Twitter, so it looks like we may well not have seen the end of this feud, if you can call it a feud.
Overall, the show went just under 7 hours due to a rain delay on night one, making it one of the longest wrestling shows in history if you combine both nights.
What are your thoughts on the above story? Let us know in the comments on Twitter or Facebook.