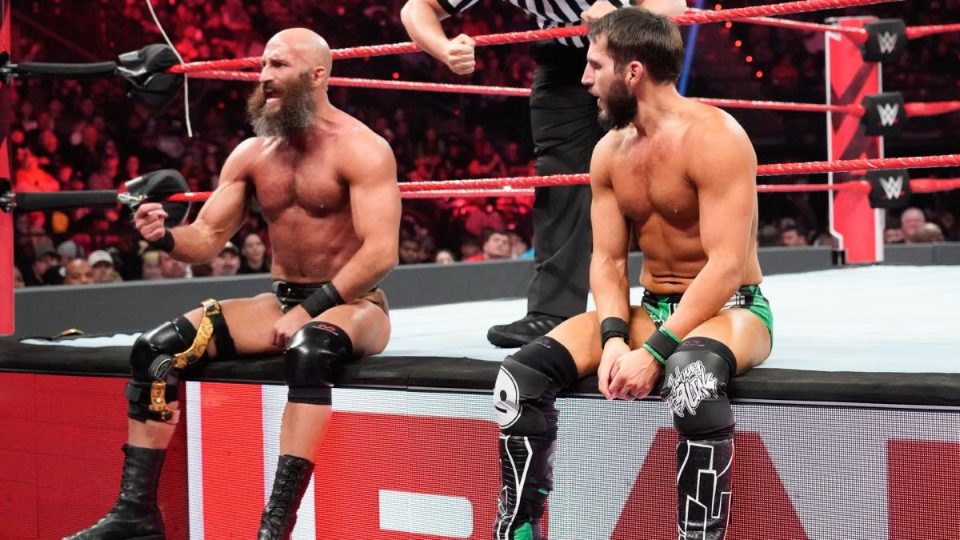 It appears as though WWE has adjusted its approach to NXT call-ups due to the show now being broadcast on the USA Network.
Speaking on Wrestling Observer Radio, Dave Meltzer notes that any call-ups from now on will be planned months in advance to give NXT storylines a chance to pan out and stars to be written away from the brand properly.
The example that sparked the discussion was that of Johnny Gargano and Tommaso Ciampa being called up as a tag team, despite having feuded with each other as bitter enemies for about a year-and-a-half.
Here's how Meltzer explained it:
Question: "When Vince was doing all of his random call-ups at the beginning of 2019 with Gargano and Ciampa, Bryan [Alvarez] referenced Ohio Valley and how the same thing happened and it tanked the quality of the whole promotion, can you talk a little bit about that, how good it was and what went downhill and how it went downhill."

Alvarez: "Cornette would start these storylines and then guys would get called up and he would have to come up with some sort of solution to these problems."

Meltzer: "A big one was he'd set this big feud between Doug Basham and The Damager, and then Vince called them up as a brother tag team, Doug and Danny Basham. They were still supposed to stay in OVW even though they were called up to the main roster, so he's got these two guys feuding and then there on SmackDown as brothers, and Cornette was having to work his way around that, which he did, he actually did a really good job of that. Now, because it's Paul Levesque, and they did it to Paul Levesque with Gargano and Ciampa. Right now the idea is, because NXT's on television, that will happen no more, that any call-up from NXT will be planned out months in advance, so he has plenty of time to finish up, do the storylines, and all that, as opposed to before when Gargano and Ciampa were feuding and building to being put back together, and then they're a tag team. And that whole thing was ridiculous because Ciampa had a bad neck and was gonna have to undergo surgery anyway like six weeks after they brought him up, why bring a guy up for six weeks then have him undergo neck surgery and have him out for a year? It just made no sense at all. "