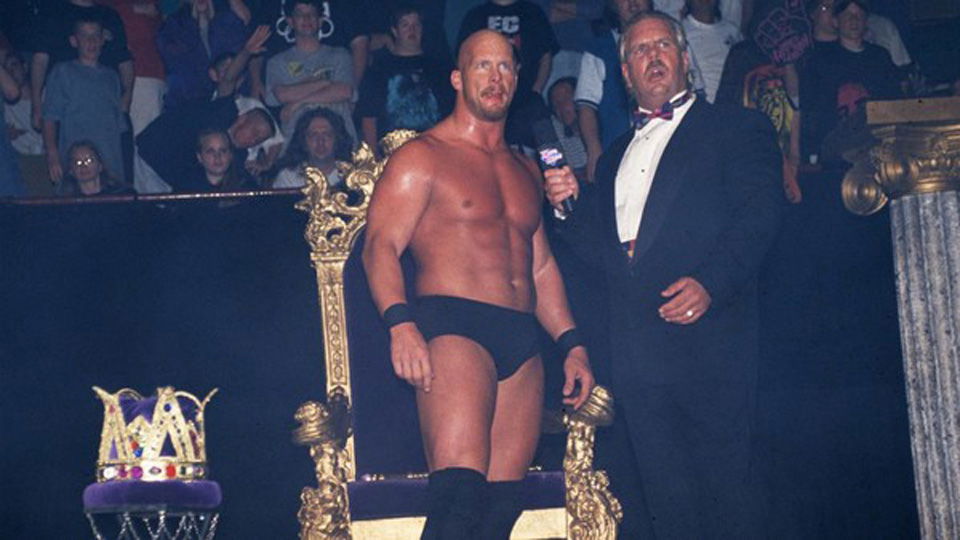 Because we don't have enough weekly wrestling shows to watch, WWE is reportedly considering bringing out yet another new show.
According to PWInsider, WWE is considering giving Hall of Famer Stone Cold Steve Austin his own show on the WWE Network.
"We have been told there have been some ideas tossed around for a new Steve Austin-WWE Network series in recent weeks."
Stone Cold's recent appearances on Raw have proved that he is still one of the most over and charismatic acts in the whole of wrestling.
WWE has clearly noticed this and is considering bringing him back for a regular show.
There is no word on what this new show could be about, so stay tuned to WrestleTalk.com for the latest on the matter.
Stone Cold used to host his popular podcast on the WWE Network. Notable guests included Vince McMahon, Paul Heyman and Dean Ambrose.
WWE could consider allowing Austin to bring his podcast back to the WWE Network, as there were talks of the company trying to create their own podcast.