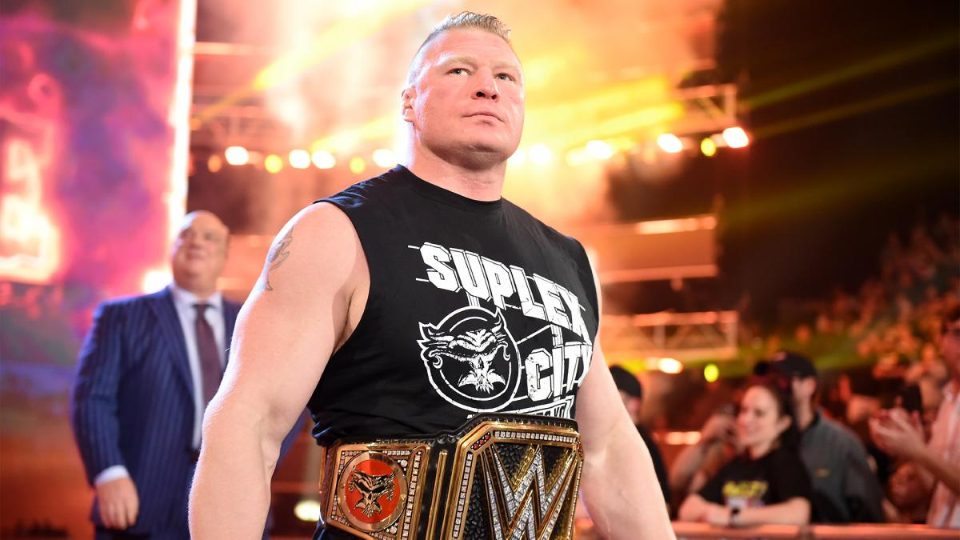 Prior to his injury and subsequent removal from television in June 2019, it was clear that WWE had some pretty big plans for former NXT star Lars Sullivan following his main roster call-up earlier that year.
This has seemingly been confirmed by Sean Ross Sapp of Fightful Select, who following Sullivan's return last night, is reporting that WWE had plans to have "The Freak" go one-on-one with Brock Lesnar:
"Originally, WWE had major plans for Lars Sullivan, including a tentative match with Brock Lesnar upon his first call-up."
It seems like the plans were only tentative, and there is currently no word on when WWE was planning on having Brock Lesnar and Lars Sullivan have their match. For any additional information on the matter, stay tuned to WrestleTalk.com.
The report notes that Lars Sullivan landed himself in some hot water after some racial comments he made prior to signing with WWE emerged last year. However, the report does note that there's no heat on him for a porn video he was featured also leaking.
There was heat on him over the racial comments he made prior to his signing, but not on the other controversies that had emerged earlier this year.
At this time, there is no word on whether or not Sullivan still has some heat on him and if this will impact any potential push that WWE higher-ups are planning to give him following his shock return last night.
Triple H accidentally liked a tweet regarding Lars Sullivan's porn video following his return on last night's SmackDown. HHH unsurprisingly unliked the tweet. You can read more about that by clicking here.