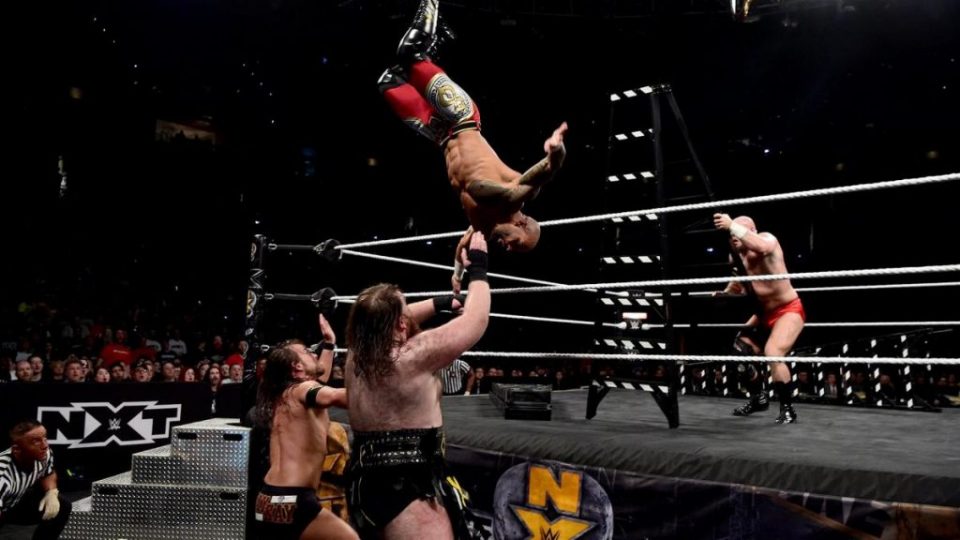 Currently, NXT puts on five TakeOver events every year. The special shows normally take place in January, April, June, August and November, usually the night before a WWE main roster pay-per-view.
However, with NXT moving to the USA Network next month, and the show doubling in length and moving to a live format, the company are considering changing up sed schedule.
According to the ever-reliable WrestleVotes, WWE is considering adding a sixth TakeOver event in 2020.
A source states adding a 6th TakeOver event is a real possibility in 2020, all dependent on how the USA Network numbers look. The current TakeOver schedule of Jan, Mania weekend, June, Aug & Nov makes finding a slot for a 6th show a bit difficult.

— WrestleVotes (@WrestleVotes) August 23, 2019
They note that the decision will be made once the company sees how NXT copes on the USA Network.
However, WrestleVotes says that WWE will struggle to find a sixth slot to have the show take place, with the current schedule making his hard.
This year, NXT TakeOver: XXV in June was the first-ever stand-alone TakeOver event.
WrestleVotes does not state whether WWE wants this new TakeOver to take place the night before a WWE pay-per-view, or as its own show.
Stau tuned to WrestleTalk.com for more information on the matter.