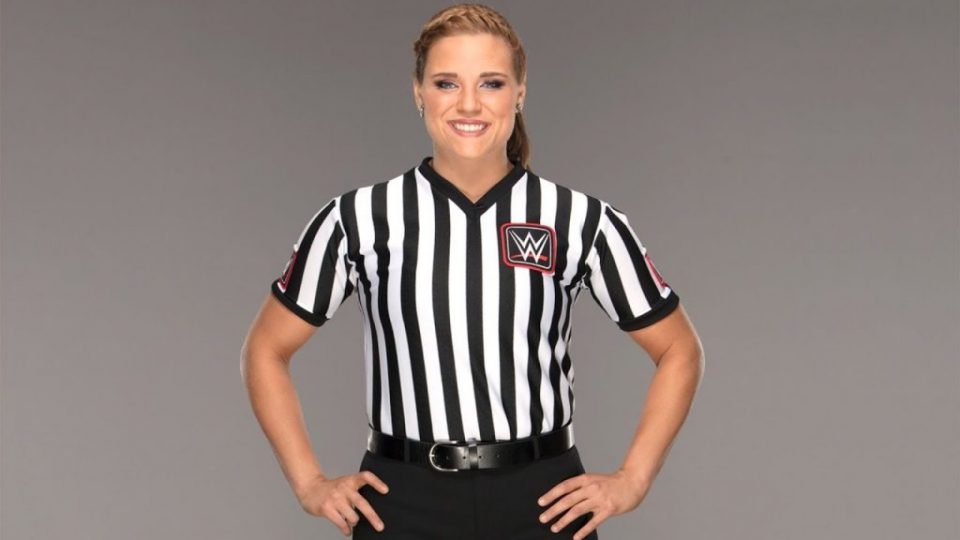 According to Casey Michael of Squared Circle Sirens, WWE is very keen on bringing in some new referees, and specifically female ones.
Referee Aubrey Edwards made history on Saturday (August 31) by refereeing in the AEW World Championship match between Chris Jericho and Hangman Page at All Out.
WWE currently has 21 referees, and just one, Jessika Carr, is female. Carr mainly referees on NXT, but has officiated over the odd main roster match in her career.
According to Michael, there is a tryout in the near future, but he is unsure as to whether it is just for referees, or whether there is simply a focus on getting in new female referees.
Unsure if the next WWE tryout is an all performance type thing or just for referees. WWE is actively looking for new referees, specifically female ones.

— Casey Michael (@ifyouseekcasey) August 22, 2019
There is a general shortage of referees in world wrestling, probably because it's far more complicated than it looks.
A referee's number one role is to ensure the safety of the wrestlers, and everything else comes after that. Being able to count a pin, ask for a submission and be hurt for ridiculous amounts of time is secondary.