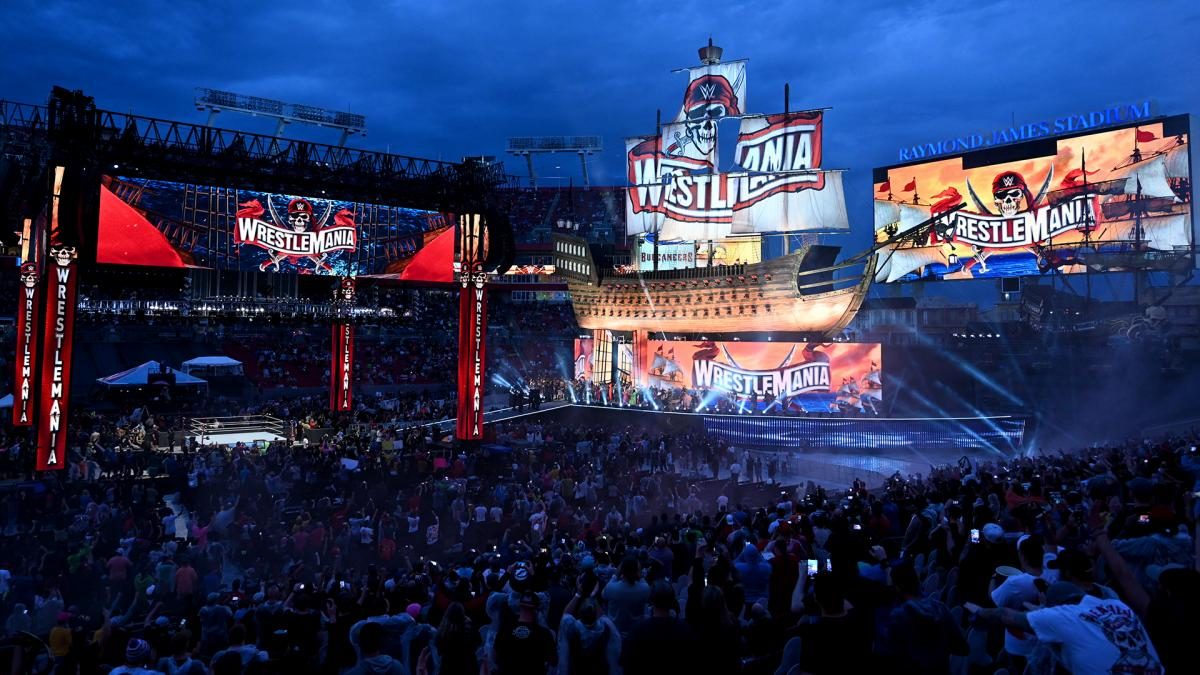 A new report has commented on WWE plans to resume their live shows, and how their plans might be affected by AEW.
It was previously reported that WWE didn't intend to resume their touring schedule until July at the earliest. It has now been noted that WWE's live show plans could be heavily influenced by AEW.
The latest edition of the Wrestling Observer Newsletter (subscription required) reports that talent were told that live shows would resume from the end of July onwards.
It was stated that if AEW promote July shows, WWE will most likely move their date forward to beat them to it.
Here is the full quote:
"As far as returning to the road, there were hints this week inside the company of June. Talent was told August, or perhaps late July. However it was noted that if AEW was to start in July, they will move that up because they will do everything they can to make sure AEW doesn't do it first."
WrestleMania 37 was the first major WWE show in over a year to feature a live crowd. Fans will reportedly be welcomed back by WWE for SummerSlam 2021 later this year.
Daniel Bryan spoke about AEW World Champion Kenny Omega in a recent interview, praising the star. Omega has now reacted to Bryan's comments.
On SmackDown, Bryan faces Roman Reigns for the Universal Championship. If Bryan's arm is not raised at the end of the match, he will be forced to leave SmackDown indefinitely.
What are your thoughts on the above story? Let us know in the comments on Twitter or Facebook.