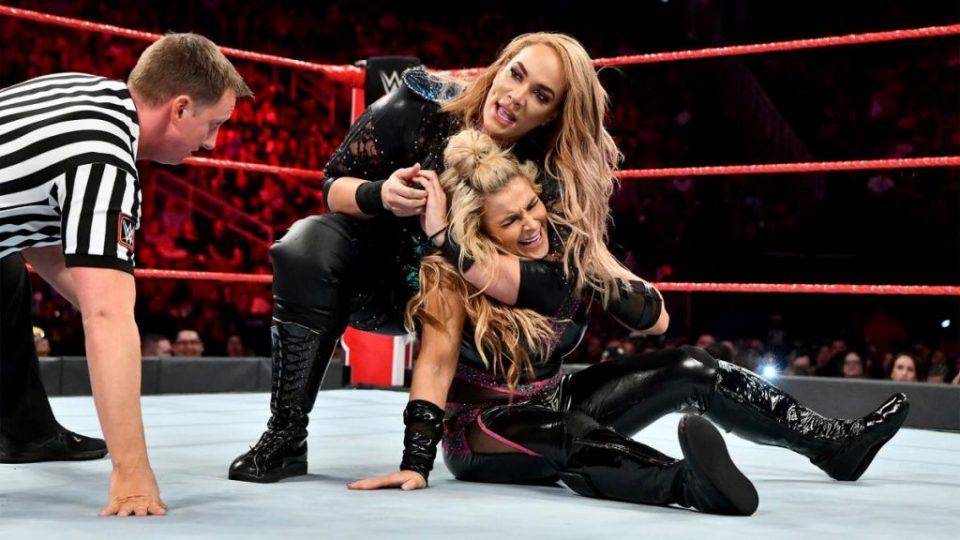 22 matches took place across both of WWE's tours of Saudi Arabia in 2018, yet not one of the bouts on either show featured female competitors. In fact, Renee Young was the only woman involved in any of the two shows, serving as a commentator for November's Crown Jewel special.
However, it was reported today by PWInsider that along with Renee Young, Natalya has made the trip to Saudi Arabia for WWE Super ShowDown. Fightful then claimed that former Raw and Smackdown Women's Champion Alexa Bliss will be joining them for the show on Friday.
This led to speculation that perhaps Bliss and Natalya would be squaring off in an impromptu match at Super ShowDown. However, this seems unlikely based on the fact that there has been no build or hype, especially considering its significance.
However, WrestleVotes is reporting WWE had planned to have a match featuring female competitors in Saudi Arabia for months now.
The report states that the initial idea suggested was to have Nia Jax take on fellow Raw star Natalya at the show. However, plans changed after Nia Jax was ruled out with an injury
Hearing news of female talent on the flight to Saudi as reported by @SeanRossSapp.

I can add that the idea months ago was for a women's match to happen at this show. Prior to her injury, the plan was Nia Jax vs Natalya. We'll see if any matchup happens on Friday.

— WrestleVotes (@WrestleVotes) June 5, 2019
This is interesting as Natalya is one of the two female wrestlers making the trip to Saudi Arabia, implying that perhaps Jax has been replaced by Bliss and the two former Smackdown Women's Champions will be squaring off at the show.
WrestleVotes does not say that a match will be taking place. WrestleTalk will provide more information if and when it becomes available.