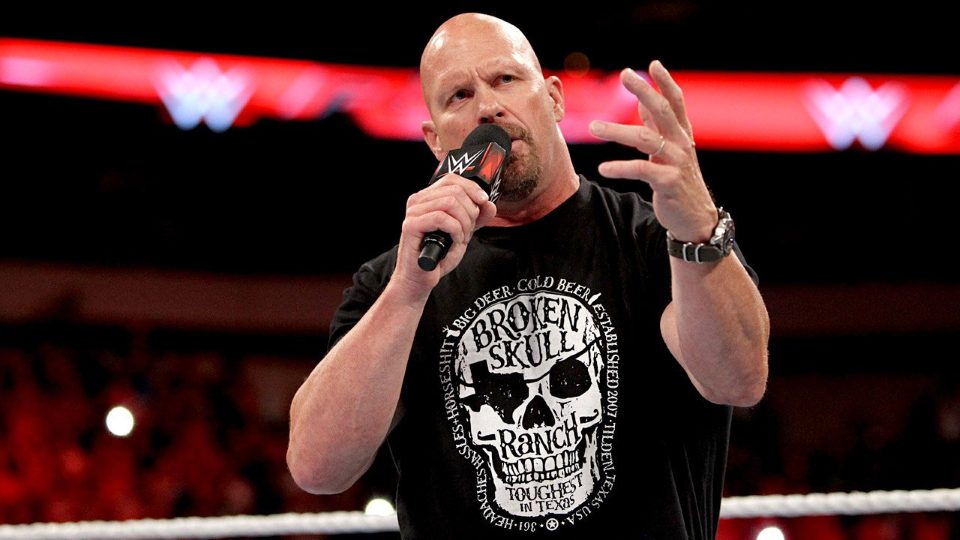 According to WrestleVotes, WWE is planning on launching a new podcast for the WWE Network hosted by Stone Cold Steve Austin.
The show is apparently set to have a new name, but still the same concept as the Stone Cold Podcast that the Network previously carried.
Launch is said to be set for the second quarter of 2020, possibly sooner.
Hearing WWE is planning on bringing back the Stone Cold Podcast to the WWE Network in the near future. Show is scheduled to have a brand new name, but same concept – Austin interviewing top stars. I'm told it should launch within the first quarter of 2020, if not sooner.

— WrestleVotes (@WrestleVotes) October 23, 2019
The original Stone Cold Podcast on the Network was famous for getting interviews with people who very rarely gave such interviews, namely Vince McMahon and Brock Lesnar.
If you ever wonder why everyone blames Cesaro being foreign for his lack of major push over the years, it's largely because Vince quite literally suggested just that to Steve Austin on the episode he guested.
The podcast also had the likes of Triple H, Paul Heyman, Paige, Edge & Christian and Ric Flair on, among others.
The last edition was with then-WWE Champion Dean Ambrose (Jon Moxley), which sort of became infamous for not being particularly good as Ambrose came off like he simply couldn't be bothered doing it.
Either way, if the format and calibre of guests are similar, this new podcast should go down rather well.