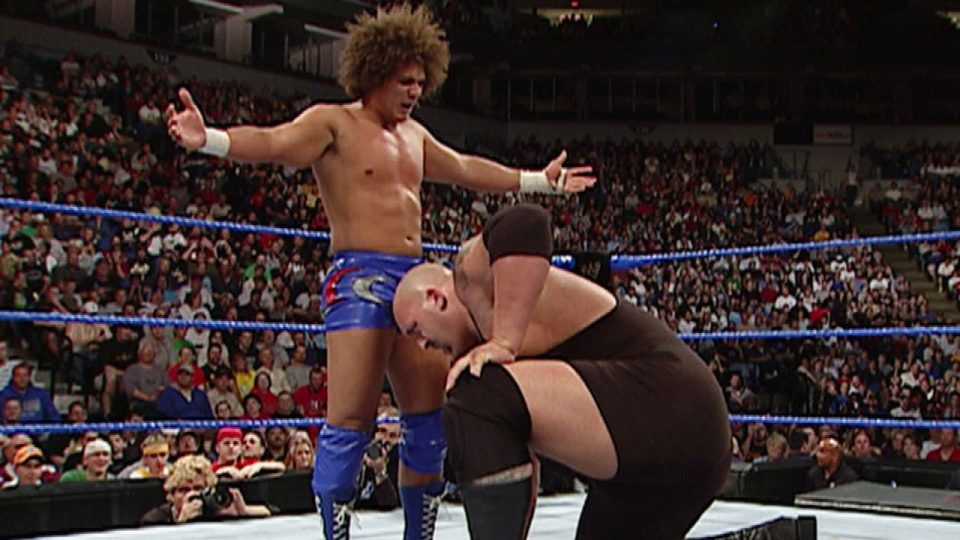 According to former WWE star Savio Vega, WWE recently made an attempt to re-sign former Intercontinental Champion Carlito, and that he urged him to consider the offer.
Vega spoke to Hannibal TV reporter Jeremy Prophet and revealed that WWE had approached Carlito with some kind of offer to re-sign, but did not reveal whether talks had progressed past this stage.
Carlito left WWE in 2010, but returned very briefly in 2014 to induct his father, Carlos Colon Sr. to the WWE Hall of Fame.
He is still active in wrestling in Puerto Rico, where he works for his father's promotion World Wrestling Council (WWC) among others.
This isn't the first time that it has been rumoured that WWE is interested in bringing him back, and vega revealed that he told Carlito he should do it for the financial reward.
Vega also noted that both Primo and Epico Colon, both relatives of Carlito, are likely finishing up with WWE later this year after failing to make any serious impact during their most recent run.
There is no word on whether WWE will try and keep the Colon's signed to stop them from going elsewhere, but you would think that the important factor will be whether the duo threatens to join AEW and whether they're happy to sit on the sidelines and not wrestle for the next five years.