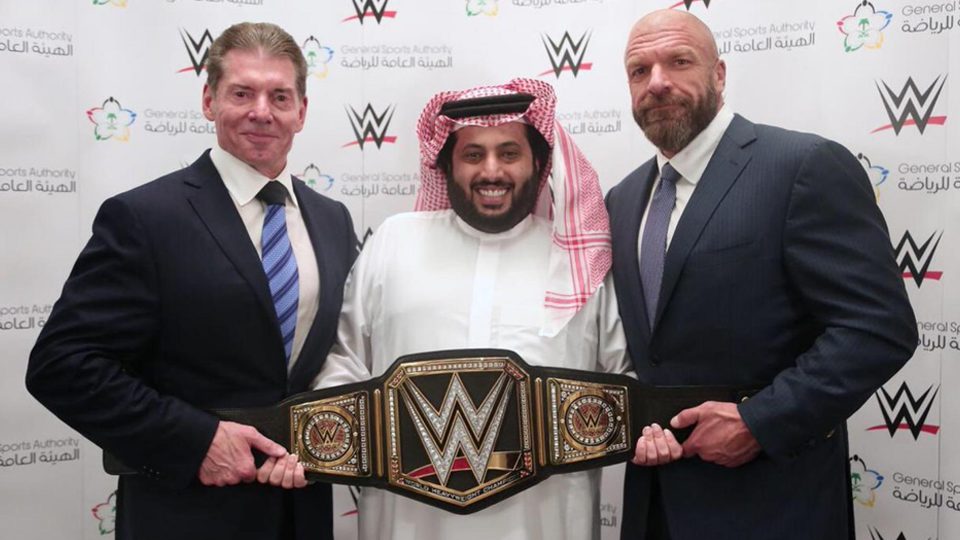 WWE and controversy often goes hand in hand, just ask John Oliver, but this is rarely so evident as with their bi-annual trips to Saudi Arabia.
In 2018 we saw the Greatest Royal Rumble in April and the uncomfortably controversial Crown Jewel show in November, just a month after the widely-publicised and condemned murder of journalist Jamal Khashoggi.
But WWE has signed a long-term, massive money deal with the Saudis and so why should they care what the whole world thinks of them?
Anyway, the promotion was set to head back to Saudi Arabia on May 3, but the latest reports suggest that this date has been scrapped and will instead take place in July.
Dave Meltzer wrote in today's Wrestling Observer Newsletter:
"The 5/3 show we're told has been moved to 6/7, although that has yet to be officially announced."
The reason for this change may simply be due to the announcement that Money in the Bank will take place on May 19, the first time it's ever taken place in that month. This is only two weeks after the originally planned Saudi show, so WWE may have taken the decision to space things out a bit more.
It is still thought there is another Saudi show on November 1, likely at the King Saud Stadium in Riyadh.