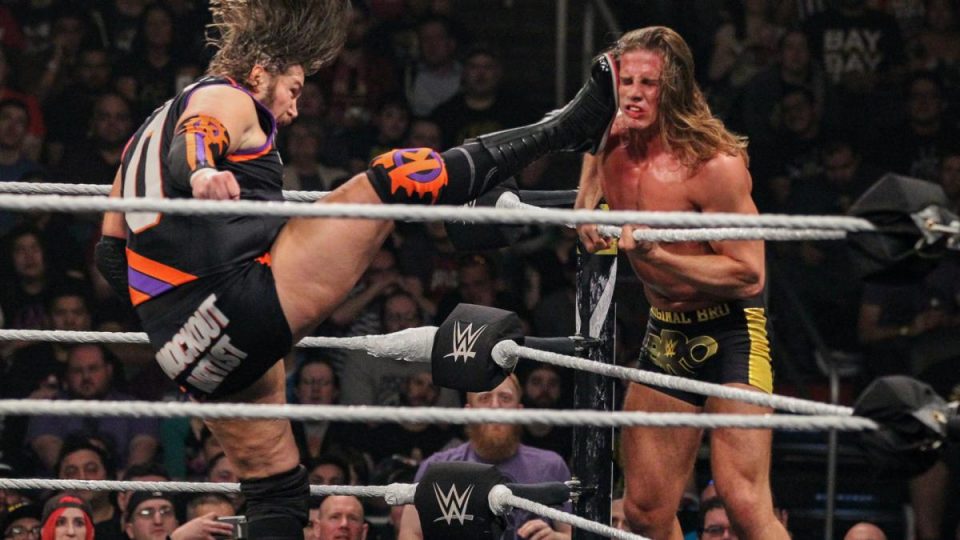 It has been reported for a number of weeks now that WWE will be moving NXT to FS1 to go directly head-t0-head with AEW on TNT later this year. The show is also expected to double in length, becoming two hours.
However, reports emerged yesterday suggesting that WWE higher-ups were instead considering the USA Network for NXT instead of FS1.
On Figure Four Daily, Bryan Alvarez revealed that WWE management sat down with many NXT stars recently and told them that the show would be moving to the USA Network in the coming months:
"I woke up this morning and I was told there was a meeting with a number of NXT talent and they were told that NXT was moving to Wednesdays on the USA Network."
It was reported that there is a "major announcement" that is going to be made on Monday's Raw. Perhaps this is the time when Triple H/Vince McMahon will officially reveal that the NXT is going to become a two-hour live show in the USA Network.
Stay tuned to WrestleTalk.com for more information on the matter.