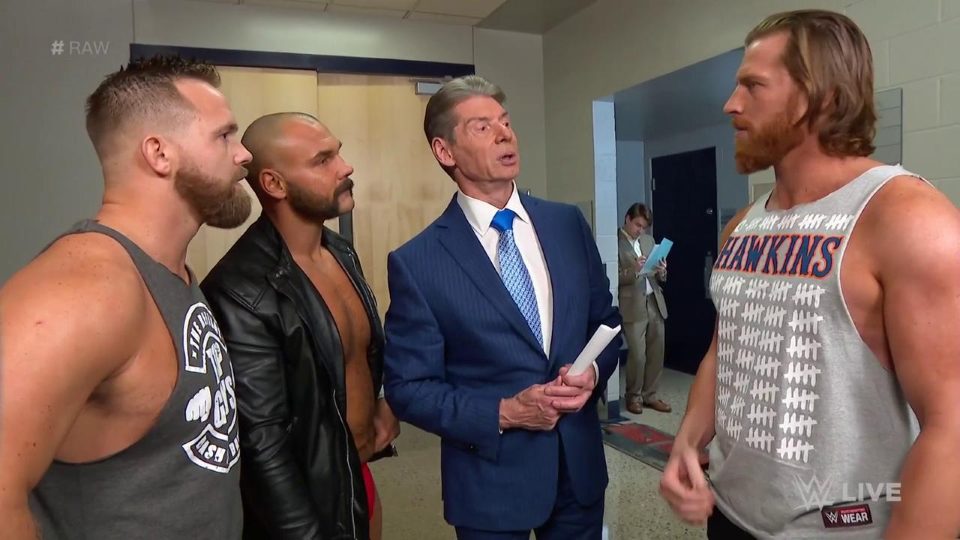 It hasn't been the best of week's for Dash Wilder and Scott Dawson of the Revival.
From having the fact that they requested their WWE release leaked, to having their requested release rejected, they probably aren't the most popular guys in the locker room.
And it didn't get much better on last night's episode of Raw, where they once again failed to win the Raw tag titles against Bobby Roode and Chad Gable.
Whether it was always the plan for the Revival to lose the match, or if it came as a result of their release request, it hasn't been a fun week.
If reports are to be believed, their contracts with WWE don't run out until April 2020, so unless there is a major change of heart and they are granted their release, it could be a bit of a tedious year for the team.
It certainly feels a long time ago that they were having match of the year contenders with DIY in NXT.