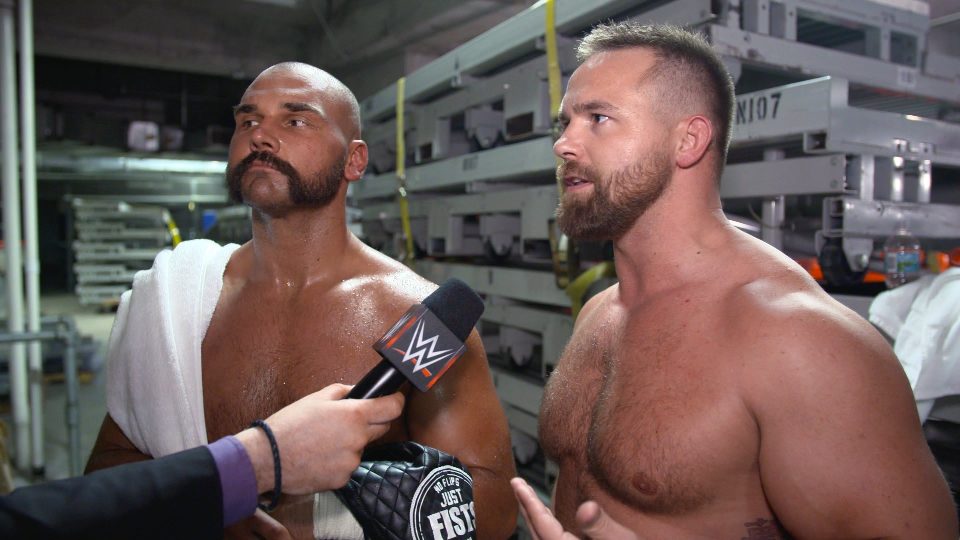 Unless you, like SpongeBob's mate Patrick, happen to live under a rock down in the deep blue sea, you'll probably know by now that the Revival requested to be released from their WWE contracts this past Monday.
A new update regarding the Revival's contract situation has come today via Dave Meltzer on Wrestling Observer Radio, who stated that Dash and Dawson still have until April 2020 until their current deals expire.
Meltzer also noted that the situation is very much still up in the air. The Revival are still competing on house shows, and by all accounts, absolutely tearing the joint down in bouts against current Raw Tag Champions Chad Gable and Bobby Roode.
Another interesting note regarding when the 'Top Guys' asked for their release this past Monday according to Meltzer – They actually intended to do it before their match against Lucha House Party, but Vince McMahon and Triple H were so busy on the Braun Strowman segment, they didn't get the chance.
If the reports that WWE aren't going to grant their talents' release requests are true, we could end up with another Neville situation where the Revival simply sit their contracts out. Alternatively, as Meltzer mentions, WWE could actually end up pushing the Revival in an attempt to persuade them not to leave.
What's your take on the current situation concerning the Revival? Let us know in the comments, on Twitter, or on Discord!