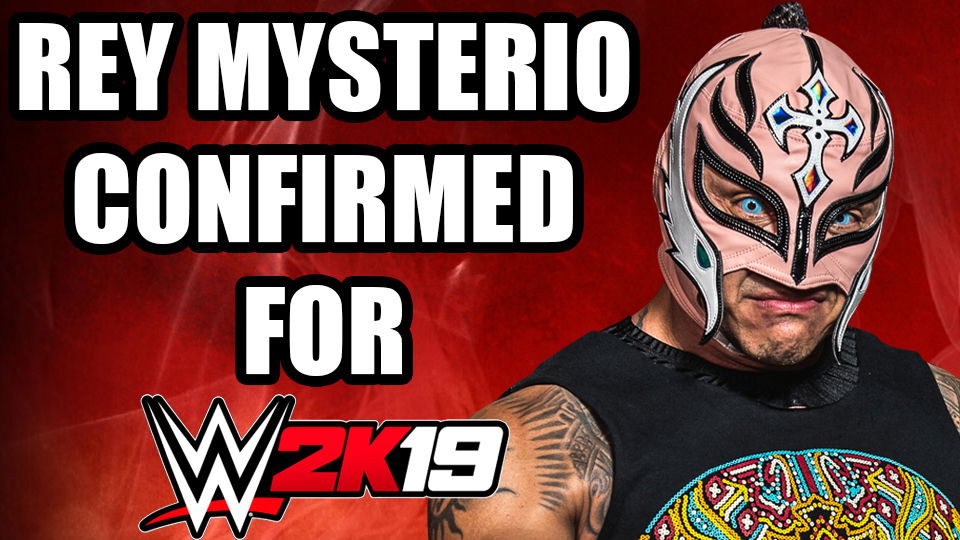 Following last week's news that AJ Styles would be the cover star of annual WWE video game release WWE 2K19, it has now been revealed that currently-unsigned star Rey Mysterio will be a pre-order bonus character in the game.
The announcement came via this rather nifty video below, in which the current crop of WWE wrestlers remove Mysterio masks and sum him up in one word. It's fairly cool.
This is the first time Rey will appear in a WWE video game since WWE 2K15 four years ago.
Rey follows in the footsteps of Ultimate Warrior, Sting, Goldberg and Kurt Angle as non-contracted stars who struck deals with 2K to be part of the game. In every one of those cases the video game deal led to a return to WWE.
It is no secret that Rey and WWE have been in negotiations for most of 2018 with a deal expected to be imminent. Rey competed in both the Royal Rumble and the Greatest Royal Rumble earlier this year.
When do you think Rey will make his inevitable WWE return? Let us know in the comments below or on Twitter here. You can also join us on Discord to chat with Oli, Luke, the magazine team, the website writers and each other here!