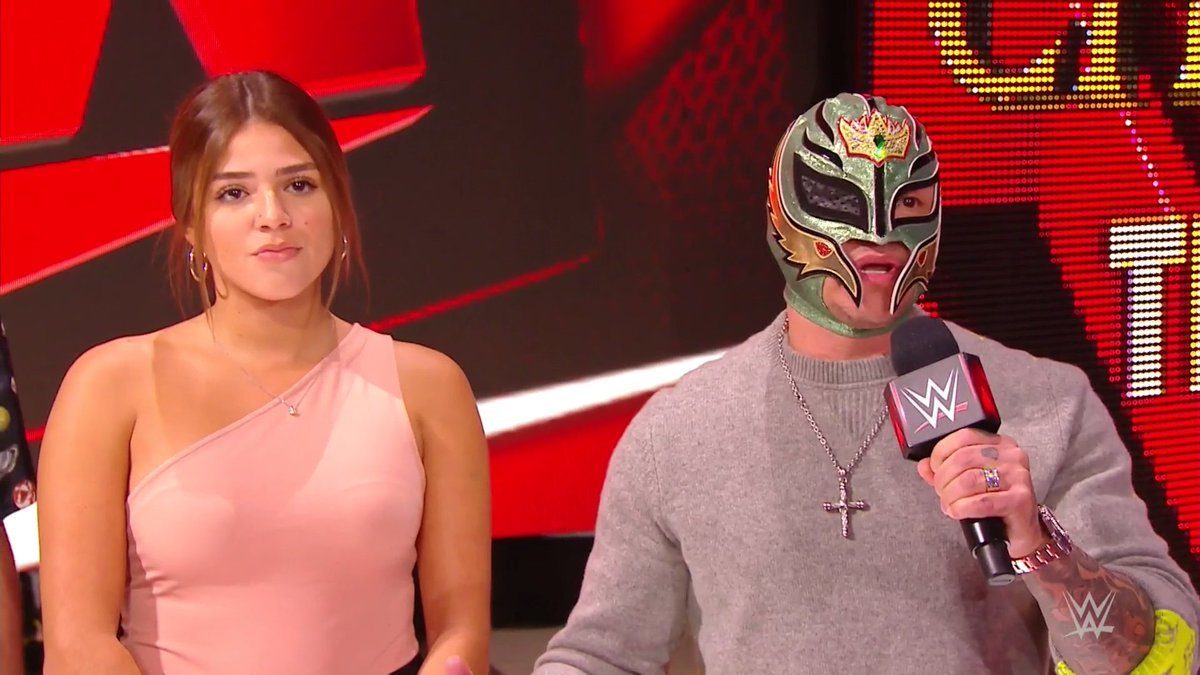 Rey Mysterio has discussed the WWE future of Aalyah Mysterio, and whether or not he'd like to see her become a pro-wrestler.
Rey Mysterio won the SmackDown Tag Team Championship alongside his son, Dominik Mysterio, at WrestleMania Backlash. The legendary luchador has revealed that if Aalyah wanted to become a wrestler, he'd train her like he did with Dominik.
Speaking with Alex McCarthy of TalkSPORT, Mysterio noted that Aalyah has enjoyed working with WWE in the past. Noting that she's currently busy as a student, Mysterio made it clear that he wouldn't be opposed to his daughter wrestling in the future.
Here are the full quotes:
"She enjoyed it very much, even as a little girl when she would appear on TV. We can't forget the CM Punk Happy Birthday (Laughs). That was incredible. She's been getting a feel of this business at certain times.

"She hasn't asked the question, but it's funny you asked me that because my wife, she asked me a couple of days ago, she goes, 'What would you say if your daughter came at you and said, Dad, I want to become a wrestler?' I said, 'I would be the first one to train her, just like I did with Dom!' She said 'No you wouldn't' (Laughs). I would! I would back her up 100 percent.'

"She would still have to continue with her school because she wants to be a part of the medical field so she's working really hard at that right now."
Aalyah last appeared on WWE TV last year, during a storyline involving her family and Seth Rollins. She eventually formed a romantic relationship with Rollins' former disciple, Buddy Murphy.
Aalyah also made an appearance during the WrestleMania Backlash watch party to react to her father and brother's match. It was recently reported that WWE are planning to have Dominik Mysterio wrestle in a mask in the future.
What are your thoughts on the above story? Let us know in the comments on Twitter or Facebook.