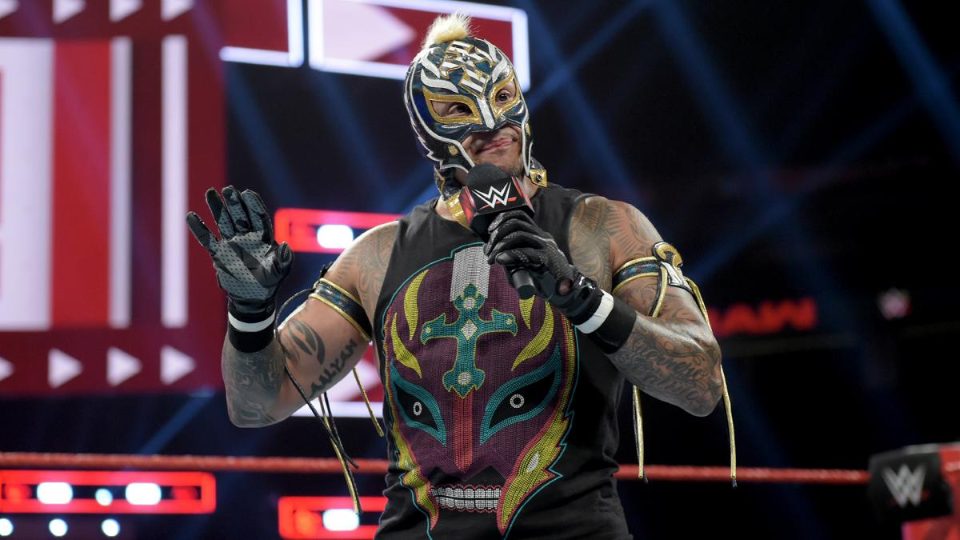 Rey Mysterio has yet to re-sign with WWE. His contract situation has been a topic of conversation since he returned to WWE in 2018.
Dave Meltzer confirmed that Mysterio has not signed a new contract with WWE in the Wrestling Observer Newsletter. The word is his deal is up in September.
Mysterio has options if he does not sign a new deal. He has spoken about wanting to wrestle his son Dominick, who is currently training at the WWE Performance Center. Mysterio has also said in the past that he wants to end his career in WWE.
At the same time, Mysterio could work for AEW or New Japan Pro Wrestling if he chooses to leave. He had worked two matches for New Japan prior to his return to WWE and was booked to face Jushin Thunder Liger in a high profile match before he suffered a minor injury.
Mysterio competed in the main event of All In prior to the launch of AEW, as well. WWE desperately wanted Mysterio to pull out of the show but he maintained his commitment. Meltzer notes that it would be more difficult for AEW to sign another big-money contract during this pandemic, although it would not be impossible.
Where do you want to see Rey Mysterio work once his deal is up? Let us know on Twitter!