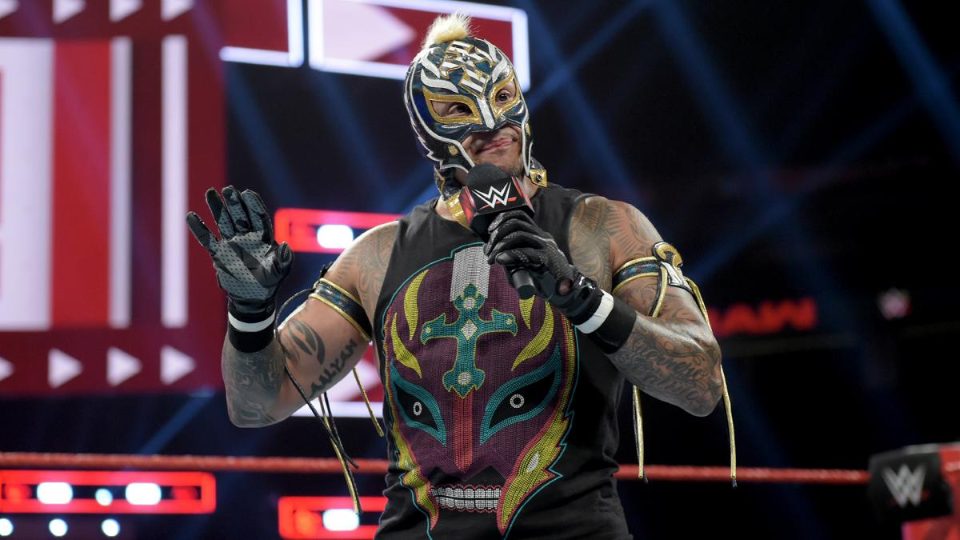 Rey Mysterio had a big announcement to make on WWE Raw, and it turns out that announcement was that he deemed it time to hang his mask up.
He said how he's been blessed to have such a great career in WWE, but injuries have caught up to him and he can no longer pull off what he wants to.
Rey was very close to unmasking himself during the interview, but his son Dominick came in to convince him otherwise.
Dominick said that he wants to be able to tell his children that he wrestled alongside his father, and urged him to reconsider.
Because he loves him, Rey said he'd do it, he'd continue in WWE, and then they had a hug.
https://migration-stage.wrestletalk.com/news/live-results-wwe-raw-august-19-2019/