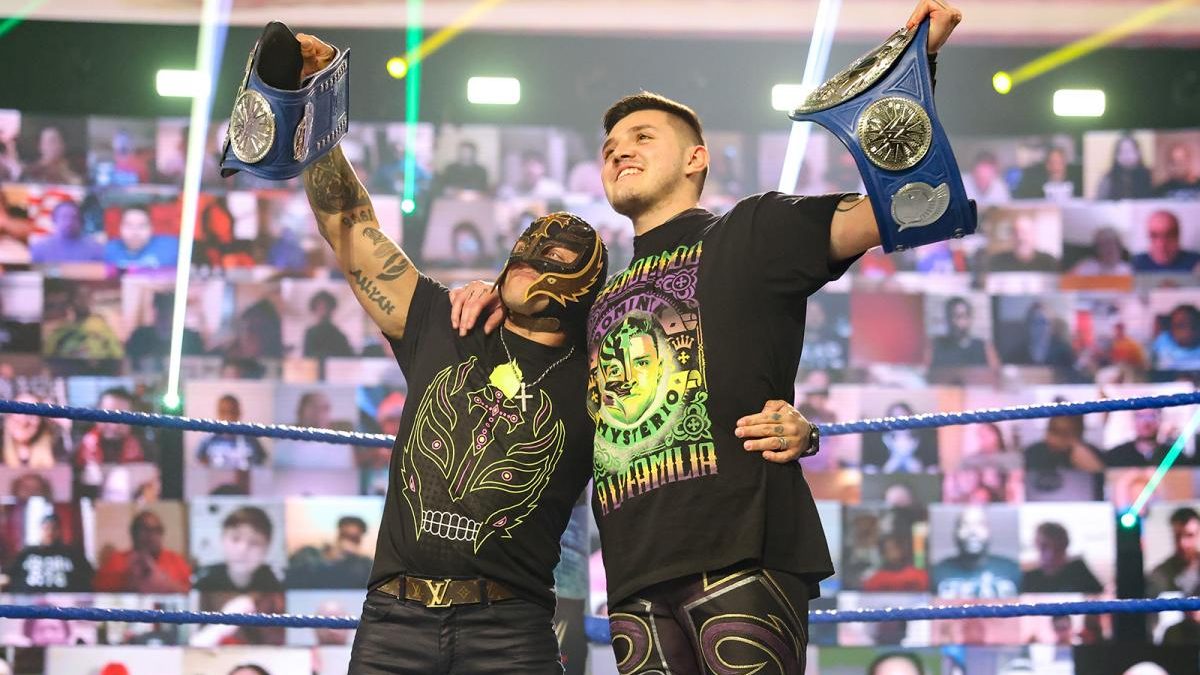 Rey Mysterio has a unique experience in WWE, getting to team with his son Dominik on SmackDown. Now, he has opened up about their post-match routine.
Speaking with Ryan Satin on Out of Character, Rey revealed that he sits down with Dominik after each of his matches and critiques his performance. Here is the quote, courtesy of Fightful:
"Every time he wrestles, we sit down and critique the match. I told him, 'You have to pick up your speed on the 619, you're going too slow.' He said, 'I'm going at your speed.' 'You're not going at my speed.' I believe I was slowing down because I didn't think he would go as fast as I would. During training, he runs fast when he hits the ropes, but still, no one like his pops. We critique the match and I tell him what's good and what he needs to improve on. I tell him what he did really good on because you have to boost his morale too. I'm shooting with him and being straight. A lot of things, like kick outs, I'll tell him, 'You have to make sure you throw your body. The fans need to see you're kicking out.' I nitpick a lot and am a perfectionist. I try to make sure I point every single thing out to make sure he improves. When he does better the next time, I tell him, 'way better than last time.' That's our process."
Rey and Dominik Mysterio became the SmackDown Tag Team Champions for the first time by defeating the Dirty Dawgs at WrestleMania Backlash. This marked the first time that a father-son duo won tag team gold in WWE.
What are your thoughts on the above story? Let us know in the comments on Twitter or Facebook.