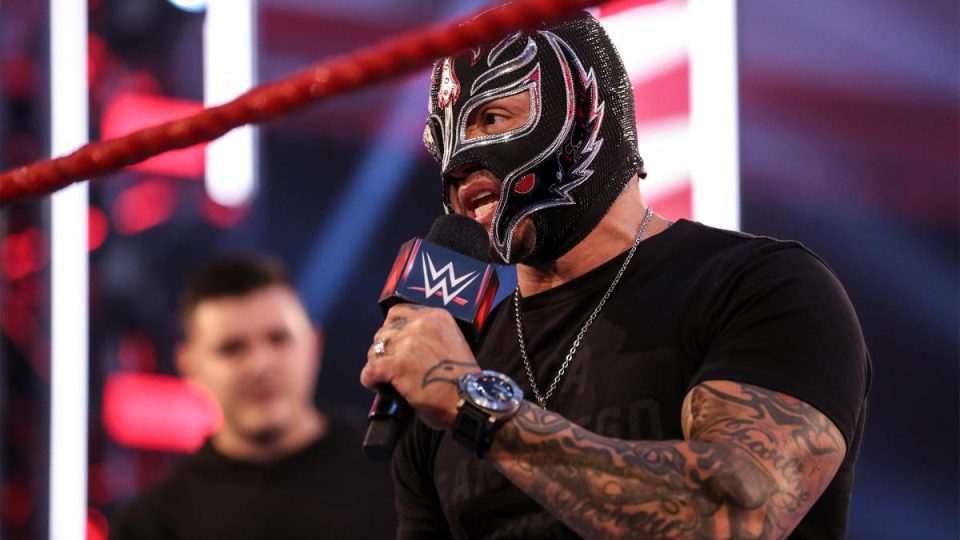 Speaking with Sports Illustrated, SmackDown star Rey Mysterio confirmed reports that he signed a new contract with WWE last year, and opened up about when he plans on finally stepping away from the ring.
It was reported last year that Rey Mysterio was actually working for WWE without a contract, but the former WWE Champion confirmed in the recent interview that he did re-sign with the company
"We never made the signing of my new deal public, but there is definitely going to be more time to see Rey Mysterio in WWE."
Rey Mysterio did not stop there, as the masked wrestler also spoke about when he plans on hanging up his boots and retiring from wrestling after such a storied career:
"I'm going to keep wrestling, at least until Father Time catches up and says, 'It's time to go.'"
During another recent interview, Rey Mysterio and his son Dominik revealed that they both tested positive for COVID-19 in December, which would explain why they weren't on WWE TV for a few weeks. You can read more about that by clicking here.
What are your thoughts on the above story? Let us know in the comments on Twitter or Facebook.