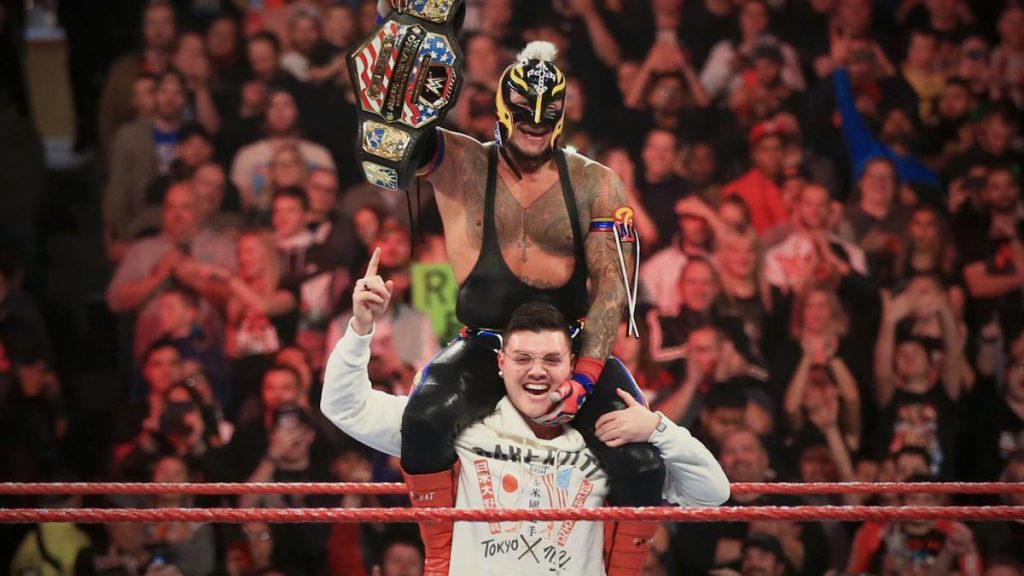 Rey Mysterio is a wrestling legend, and there's no other way of putting it. He has accomplished pretty much everything possible in his illustrious career, and the only question remaining is how many more years he can do it for.
He's still one of the best workers in the world, and doesn't appear to have aged since he debuted, but now that he is 45, time is ticking.
He is currently the WWE United States champion, and a large part of his current gimmick is trying to make his son, Dominick, proud. It seems that Dominick will play a large role in when Mysterio finally hangs up his mask.
Speaking to SportsKeeda, Mysterio revealed that once he has shared the ring with Dominick, he will happily retire.
"I most definitely would love to share the ring properly with him in a Tag Team Match or a 3 vs 3, but I definitely would love to potentially share the ring with him one day. I definitely would love to potentially share the ring with him one day. I think, after that happens, I can retire peacefully."
The current report is that WWE is planning some kind of match for the two at WrestleMania 2020, but it isn't clear whether they will be opponents or partners for the match.
Mysterio said he is hoping his son will be ready to compete in 2020. Rey's WWE contract coincidentally runs out in October 2020.
"I'm hoping that my son can be ready by next year. I hope that we can all get the chance to see him in 2020, and I'm just as excited as the fans to see him step into the ring and have an official match, so let's hope that it's next year, by the end of the year 2020. I would definitely love for him to carry on the Mysterio name. It'll be up to him if he wants to wear the mask or not, I think he's very well-identified right now."
Mysterio will defend his United States Championship against Seth Rollins on next week's Raw.