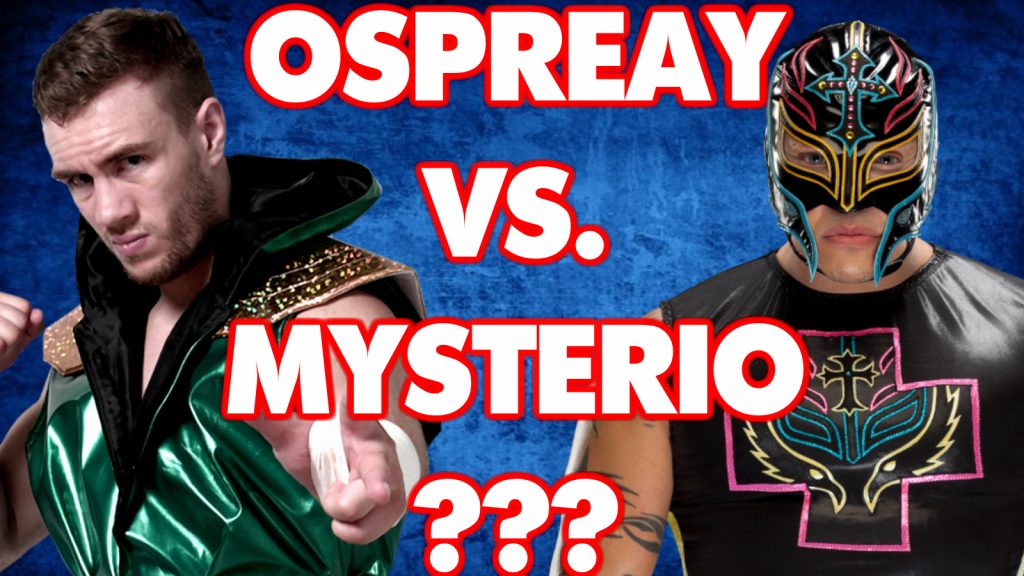 Rey Mysterio Jr., what did we just say about you being an enigma outside the ring as well as inside it?!
Over the past several weeks, 'King Mystery' himself has been throwing the entire wrestling world for a loop having confirmed talks with WWE, signing on with upstart promotion Aro Lucha, and even announcing to appear in New Japan Pro Wrestling.
Mysterio was scheduled to face Japanese legend Jushin Thunder Liger at NJPW's Strong Style Evolved pay-per-view in Long Beach, CA yesterday but unfortunately sustained an injury prior to the event that saw him sidelined and taken off the card. A replacement opponent for Liger was installed in the form of IWGP Junior Heavyweight Champion Will Ospreay and the fans were happy again.
'Never mind' they thought, 'maybe next time aye'.
Wrong!
https://twitter.com/totaldivaseps/status/978086223322509314
To the surprise of all, Mysterio stayed true to his name and showed up at the event anyway, cutting a short promo stating that he will, in fact, wrestle for the prestigious promotion as soon as he is able. Mysterio then decided to stick around and took a front row seat to watch Liger vs. Ospreay because, really, who wouldn't?
After the match, Ospreay saw his opportunity and grabbed a microphone before Mysterio had the chance to vanish as quickly as he had appeared, where he stated:
"I did say, when I won this [IWGP] Junior Heavyweight Championship at Wrestle Kingdom [12], that I wanted to carve out my own legacy and to do that I have to go through legends… I am no one's replacement. I am the 'Aeriel Assassin'. I am the IWGP Junior Heavyweight Champion and you know what… I wanna put this championship on a new level so how about Ospreay vs. Mysterio?"
https://twitter.com/totaldivaseps/status/978091683089960961
So there you have it. Once Rey Mysterio is ready to get back between the ropes, he will do so in Japan to face Will Ospreay (and maybe Marty Scurll who attacked Mysterio after Ospreay's challenge) for the IWGP Junior Heavyweight Championship.
Ospreay vs. Mysterio has happened before in the UK during WCPW's (now Defiant Wrestling) Pro Wrestling World Cup in 2017. Considering the caliber of that match, which Opsreay left as the victor, you can be certain that when the two face off again, this time for the 'Aeriel Assassin's championship, that it will be historic. If the 'Villain' Marty Scurll does manage to worm his way into the bout as well, who knows what could happen.
What do you think of Mysterio's appearance in NJPW? Are you excited for Mysterio vs. Ospreay (vs. Scurll) for the IWGP Junior Heavyweight Championship or do you just want to see the 'Master of the 619' back in WWE? Let us know in the comments below or on Twitter here.