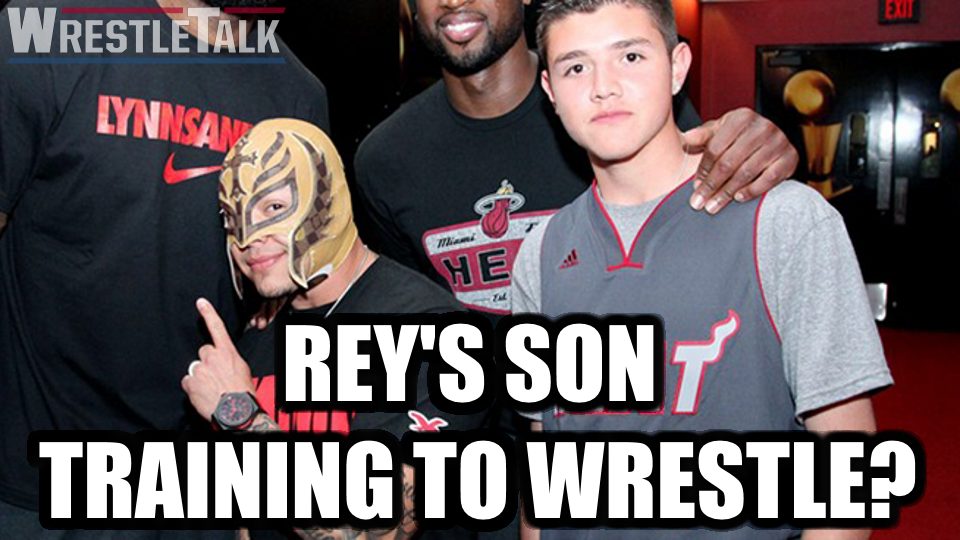 A familiar face appears to be training to wrestle and looking to follow in his father's footsteps. Rey Mysterio's son, Dominic, has participated in his first day of training after reportedly getting in ring-shape.
https://www.instagram.com/p/BPrdBrzBVDJ/?utm_source=ig_embed&utm_campaign=embed_loading_state_control
Dominic first appeared in the wrestling ring during the Mysterio's feud with Eddie Guerrero in 2005, where his custody was on the line in a Ladder match at SummerSlam 2005 between the warring fathers.
The son of the masked marvel later appeared in the build-up of the WrestleMania XXVI match between the 'Ultimate Underdog' and CM Punk.
Rey Mysterio said of the training:
 "My training began south of the border, in Tijuana, Mexico. My uncle [Rey Mysterio Sr.] was a professional wrestler, and he trained me along with several of the greats from Mexico. There's a rich history of Mexican lucha libre. By the age of 8, I was wrestling. A normal kid would be playing basketball or baseball, but I was into the world of professional wrestling. I got my big break at the age of 13 and started work for the first major promotion, AAA.

I've been doing this almost three decades. The only part that's left for me to prepare my son, Dominic. He started training last year and he's ready to take off to Lance Storm's training school in Canada."
Related:
WrestleTalk would like to know what you think. Will Dominick make it as a wrestler like his father? Would you like to see him grave a WWE ring? Let us know on Twitter and Discord.