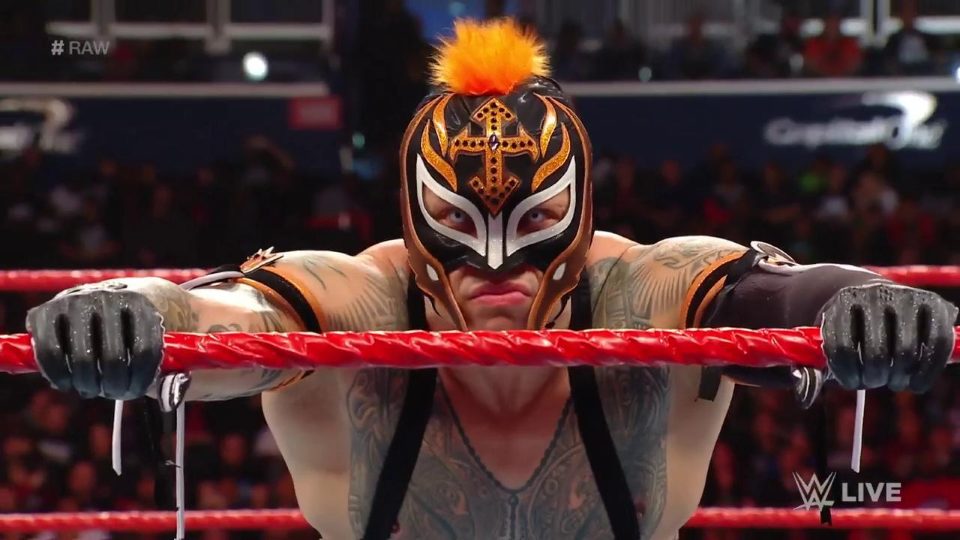 It looks like Rey Mysterio will follow the example set by the Hardy Boyz by relinquishing his title a week after winning it due to an injury.
It was confirmed on last night's episode of WWE Raw that Rey Mysterio had suffered a separated shoulder during his match at Money in the Bank with Samoa Joe. If you think about it, it's pretty impressive that Joe managed to break his nose and Rey managed to separate his shoulder in about 5 minutes of wrestling.
The match was full of controversy, with Joe's shoulder being about a foot off the ground when the pin was counted.
On last night's Raw, Joe cut a promo saying his shoulder was clearly up, and that he would allow Rey to do the right thing next week and hand the title back to him.
.@SamoaJoe hasn't forgotten what happened at #MITB and wants his #USTitle BACK. #Raw pic.twitter.com/8JEnnGH71j

— WWE (@WWE) May 21, 2019

This will likely be a way of bringing Rey's son Dominick further into the story, as he now has a chance to step more into the spotlight. Dominick is a trained wrestler, and so it's not out of the realms of possibility that we could see him take on Joe in the near future.