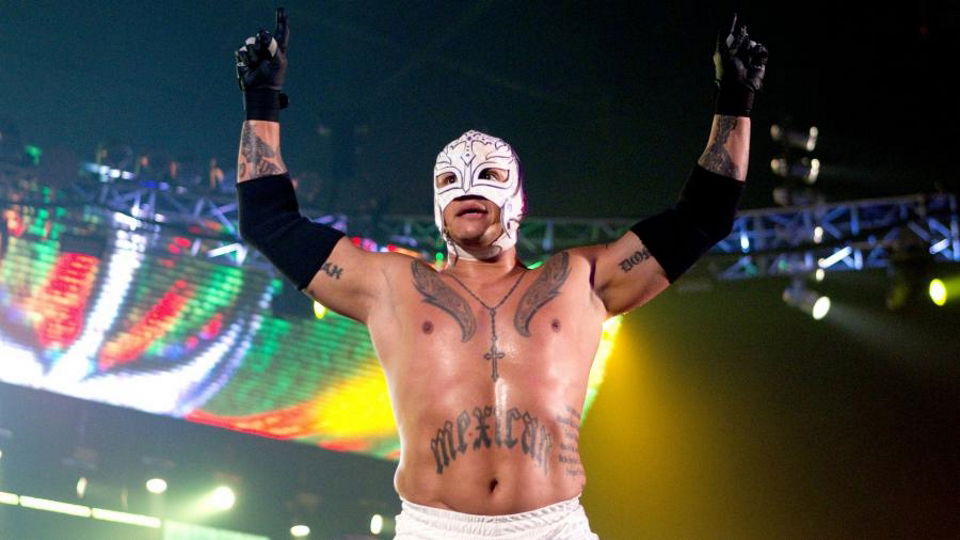 Rey Mysterio has officially been announced for WWE Starrcade on November 24 in Cincinnati, Ohio. After his win over WWE United States Champion Shinsuke Nakamura in a World Cup qualifying match on SmackDown 1000, the two will now face off at the former WCW event with the title now on the line.
The rest of the card as it is currently advertised is as follows:
The Shield vs. Braun Strowman, Dolph Ziggler & Drew McIntyre (Cincinnati Street Fight)
WWE Champion AJ Styles vs. Samoa Joe
WWE SmackDown Women's Champion Becky Lynch vs. Charlotte Flair (Steel Cage Match)
WWE SmackDown Tag Team Champions The Bar vs. The New Day
Special Performance: Elias with Ric Flair
The 'Master of the 619' signed a two year deal with the WWE after some time of negotiations between both parties back in September.
Mysterio made a surprise return at the Royal Rumble earlier this year in arguably the best shape of his career. He also made an appearance at the Greatest Royal Rumble event, WWE's first event in Saudi Arabia, last year.
With Mysterio back, this opens up many opportunities for 5-star matchups on the blue brand. Matches with AJ Styles, Daniel Bryan, The Miz, and Samoa Joe have the potential to steal the show and make SmackDown Live a must-watch program for WWE.
Mysterio is one of the most decorated and most recognizable stars in WWE, holding multiple championships including both the World Heavyweight Championship and WWE Championship.
According to Wrestling Inc, here is Mysterio's upcoming schedule with the WWE:
October 16, Washington: SmackDown 1000
October 20, Hartford – Supershow live event
October 21, Boston – Supershow live event
October 22, White Plains – SmackDown live event
October 23, Newark: SmackDown TV
October 30, Atlanta: SmackDown TV
November 3, Cardiff: SmackDown live event
November 4, Aberdeen: SmackDown live event
November 5, Birmingham: SmackDown live event
November 6, Manchester: SmackDown TV tapings
November 13, St. Louis: SmackDown TV
November 18, Los Angeles: Survivor Series
November 20, Los Angeles: SmackDown TV
November 24, Cincinnati: Starrcade
November 27, Minneapolis: SmackDown TV
December 4, Austin: SmackDown TV
December 16, San Jose: TLC
December 29, Pittsburgh: SmackDown TV
Are you excited to see Rey Mysterio back in a WWE ring? Let us know in the comments.