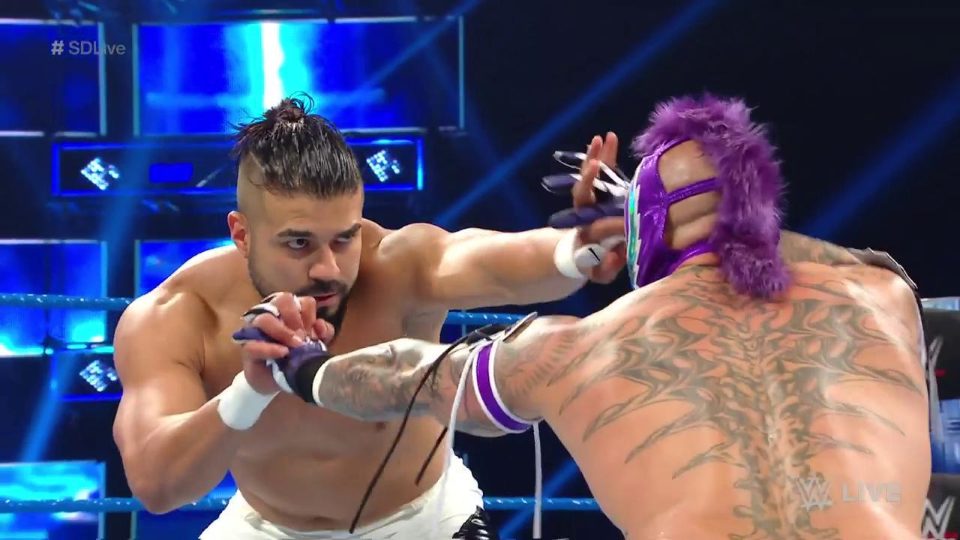 For months now, one of the most interesting but barely focused on feuds on WWE's main roster has been that of Rey Mysterio vs Andrade.
The two men have had consistently top class matches and it looked to be heading towards a WrestleMania showdown between the two men, possibly with a "mask vs hair" stipulation.
However, as we saw on this week's SmackDown Live, this match isn't going to happen, as Rey Mysterio challenged United States Champion Samoa Joe to a match instead, seemingly leaving the Andrade feud behind.
Writing in the Wrestling Observer Newsletter, Dave Meltzer admitted that he was unsure as to why the match had been scrapped, but speculated the following:
"It did seem they were going in this direction and I have no idea why they stopped, other than WWE probably didn't want Andrade losing his hair."

"The original plan, as many talked about and was on the books, was Mysterio vs. Andrade mask vs. hair. Like so many ideas that get started, this just fell by the wayside. "
As everyone who has read this has said, why not just scrap the stipulation and have a match without a stupid stipulation instead? It's not all that difficult to get out of.