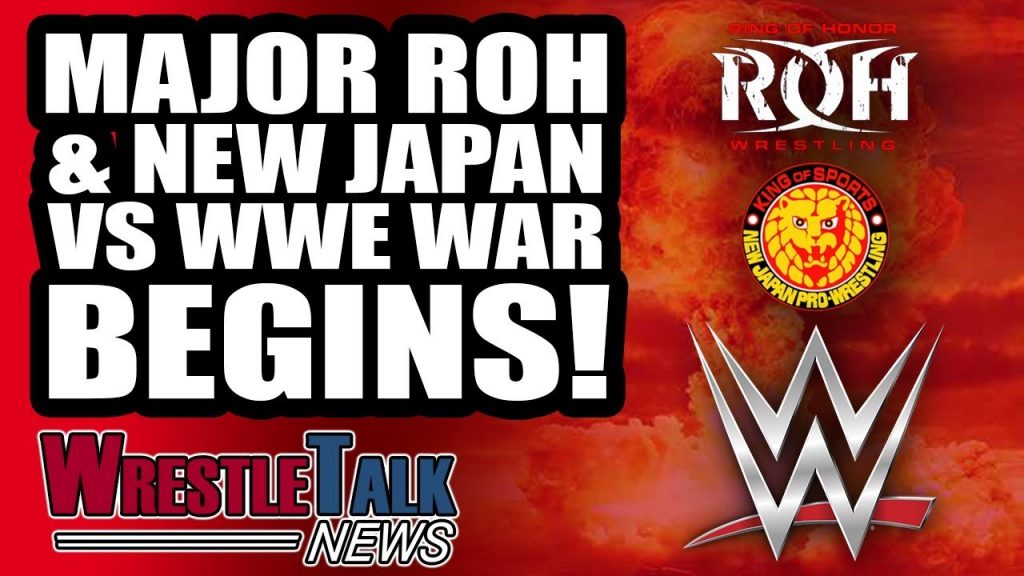 ROH & New Japan Vs WWE!
Last month PWInsider reported that WWE's spiritual home Madison Square Garden was upset that WWE was hosting some of its WrestleMania 35 festivities next year in their rival venue the Barclays Center. This was apparently the final straw in a relationship that had been souring for some time, and The Garden were reportedly planning to host other wrestling promotions – which would be the first non-WWE shows there since the 1920s.  
Mexican promotion AAA apparently had a slot booked for later this year, and Ring of Honor owners Sinclair announced their own plans to run the Garden in early 2019, following the success of All In selling out 10,000 seats for their September 1st show.
But the Wrestling Observer Newsletter reported it only took one call from someone in WWE for MSG to drop their plans, with ROH COO Joe Koff telling PWInsider:
"We had a deal with [Madison Square] Garden and they then told us they were backing out after communications from the WWE. We are not able to get any other dates in any kind of discussion."
But not even a week after WWE's most recent MSG show last Saturday, which the venue lit itself purple in honor of the Undertaker wrestling in the main event, it appears those plans are back on thanks to some classic New Japan no selling, with ROH announcing a huge joint G1 Supercard show at the Garden on April 6th next year – the night before WrestleMania! – with the Japanese promotion.
BREAKING: @ringofhonor and @njpwglobal present…#G1Supercard @TheGarden

Get all the info now: https://t.co/1ox9FK1P7d#ItsHappening pic.twitter.com/siy5WUC23u

— ROH Wrestling (@ringofhonor) July 12, 2018
Speaking at the show's announcement, Madison Square Garden's executive vice president Joel Fisher said:
"We are thrilled to welcome Ring of Honor Wrestling and New Japan Pro-Wrestling to Madison Square Garden for the much anticipated G1 Supercard."
MSG just turned heel on WWE!
With New Japan's slow expansion in the United States, this is a huge move against Vince McMahon's company – turning wrestling venues all around the world into a global chessboard, casting the wrestlers and assorted performers as kings, queens, bishops, knights and more. We're getting a real-life wrestling version of Game of Thrones, SWAFT Nation! Just without the incest storylines . For now.