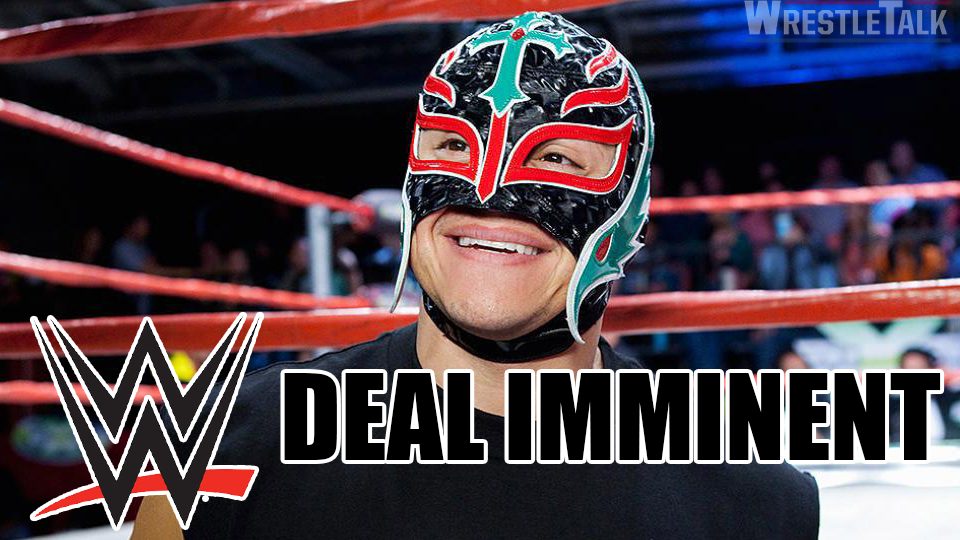 After breaking the internet with his (very brief) return at the 2018 Royal Rumble, many hoped that it was only a matter of time before Rey Mysterio signed a new WWE contract.
This was echoed in April when he appeared at the Greatest Royal Rumble, but once again, no permanent deal had been signed.
But now, after being announced as the pre-order special for the WWE 2K19 games, it looks like a deal could be closer than ever.
It was noted in the Wrestling Observer Newsletter that Rey Mysterio's contract is one that WWE will likely announce as soon as it's signed.
It is believed that the idea is to get the story out first so WWE can break it instead of the internet wrestling community…not that we'd try and break a story first…
In a recent speech, Mysterio did indicate that a three-year-deal was coming soon, but as for when that will be, it still isn't completely clear.
What does seem to be clear is that this is a deal WWE want to keep under wraps as it's sure to cause a massive stir in the wrestling community.
Do you want to see Rey back in the WWE? Who would you like to see him feud with of the stars that have joined since his last run? Let us know in the comments or on Twitter.