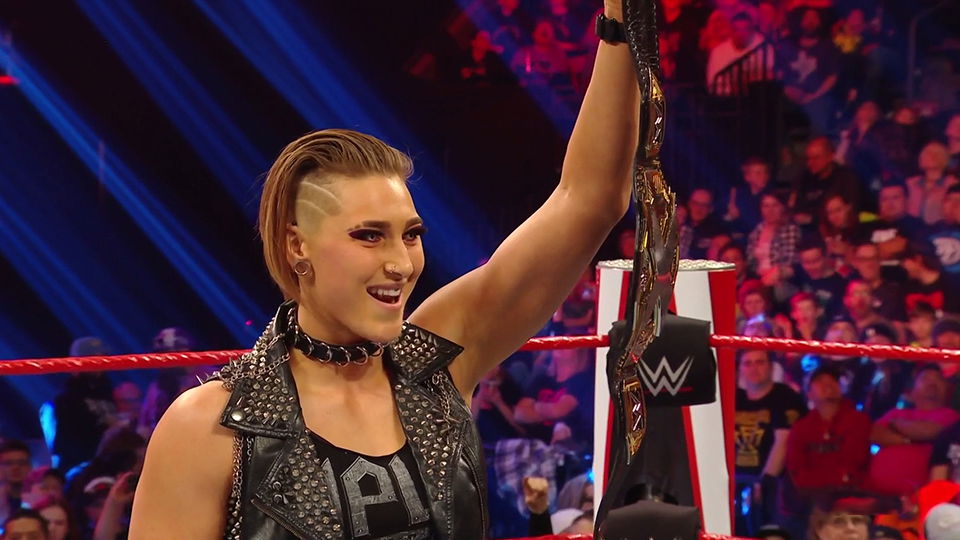 NXT Champion Rhea Ripley made a surprise appearance on Raw this week, issuing a challenge to Charlotte Flair.
Charlotte was scheduled to reveal who she will face at WrestleMania 36 when she was interrupted by Ripley. Ripley said that while Charlotte has beaten Becky Lynch and Bayley, she's never beaten her. She asked if Charlotte has to challenge a champion, why not her?
Ripley won the NXT Championship from Shayna Baszler on NXT TV on December 18, 2019. Prior to winning the title, she had captained the women's NXT Survivor Series team. She was one of the survivors on her team as she last eliminated Sasha Banks to win the match.
A WrestleMania match between Ripley and Charlotte has been rumoured since Charlotte won the Royal Rumble match. It appears this is the direction they are going with.
Charlotte will be appearing on NXT this week in response to Ripley's challenge.
Do you want to see Rhea Ripley face Charlotte Flair? Let us know on Twitter!