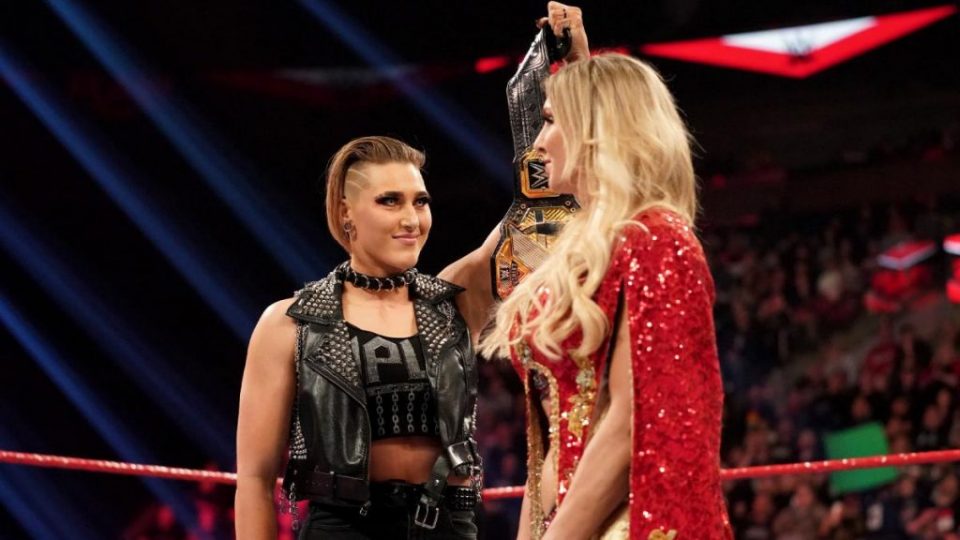 Rhea Ripley has sarcastically corrected NXT Women's Champion Charlotte Flair for using a banned WWE word in a recent tweet.
Last night on NXT, Charlotte Flair got herself disqualified during her title defence against Io Shirai by attacking her with a kendo stick. Ripley then came out to make the save and ambush Flair, who beat her to win the strap at WrestleMania.
Flair tweeted: "Tough loss, but don't worry, I think I will somehow be ok. p.s. NXT girls: You will get this belt back when I decide I am done here and hand it back to Hunter- and not a second before".
Of course, using the word "belt" is something frowned upon in WWE because the company is run by a massive weirdo, so Ripley decided to use this to take a dig, by replying: "First of all, it's a TITLE. Second of all, you're a spoiled brat".
It would seem that last night's events could be leading one of two ways for the next women's title match.
Either a match between Shirai and Ripley to determine who will challenge Flair next, or just a three-way with the championship on the line.