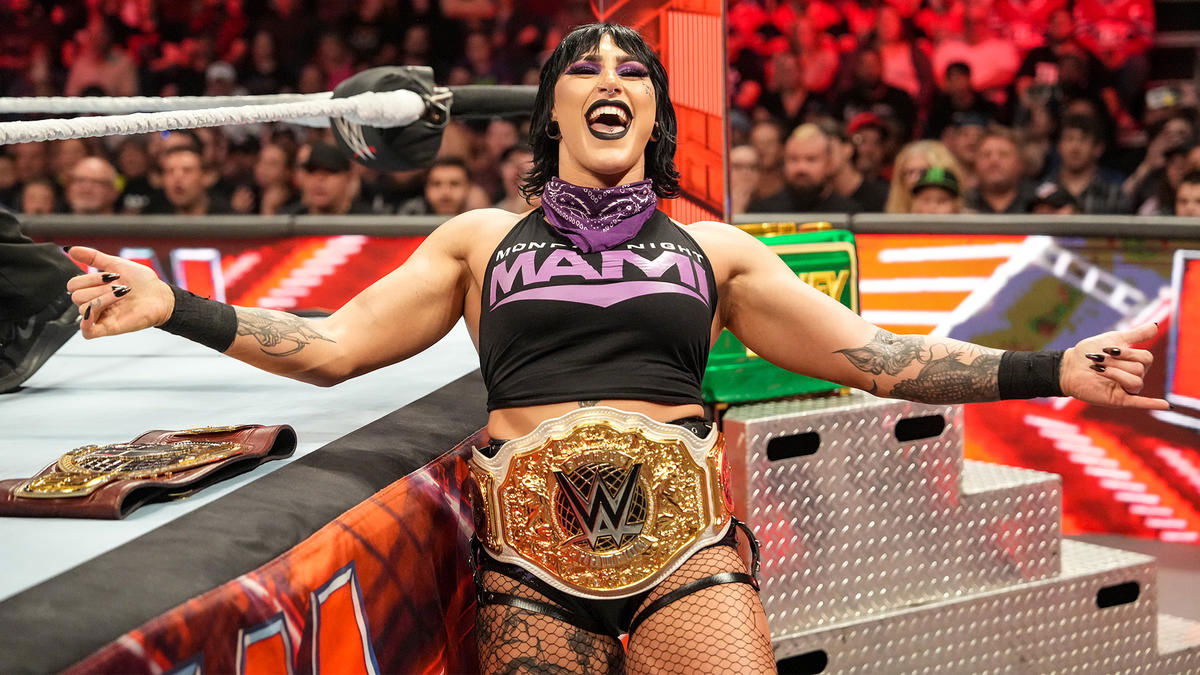 In a recent interview WWE Women's World Champion Rhea Ripley shared several dream opponents and her answers might surprise you!
Sportskeeda asked Rhea Ripley about her dream opponents and specifically asked about her dream male opponents.
Rhea Ripley responded:
"I got a lot of male dream opponents. Obviously, I would love to beat some sense into Dom's deadbeat father.
I think me versus Rey Mysterio would be absolutely amazing, and I would put him in his place.
"Then there's also an Edge. I would love to face Edge. He was the leader of The Judgment Day at one point, and Mami don't like getting bossed around by anyone.
I don't like feeling like I have someone in charge. That's why The Judgment Day works so well now, so I still have a lot of pent-up aggression against Edge that I would love to get out."
Going on to add one more very important person to the list, Rhea Ripley also wants to take an RKO from Randy Orton.
Rhea Ripley said:
"But then there's one more person that everyone keeps throwing at me. And that's Randy Orton. Yeah, they want Randy to come back so that I can get RKO'd because I keep sticking my business in the men's business.
Rhea Ripley keeps hitting the men, they can't hit her back. They can hit me back. They just choose not to. You know why? Because they know their place. They know their role, and they know Mami's always on top."
While we continue to await the potential return of Randy Orton, we may already know who the next opponent is for Rhea Ripley.
With the return of Nia Jax to close this week's episode of Monday Night Raw to interfere in the main event and assault both champ and challenger, Raquel Rodriguez, it appears Ripley vs Jax, or maybe a three-way, will be coming up soon.
You can keep up with all the latest news from around WWE by clicking this link. 
Transcription via WrestleZone
Think you know the most about wrestling? Join our Wrestle League predictions competition for free, and be in with the chance of winning $250 of Amazon vouchers. Make sure you subscribe to email notifications to make sure you never miss a show.