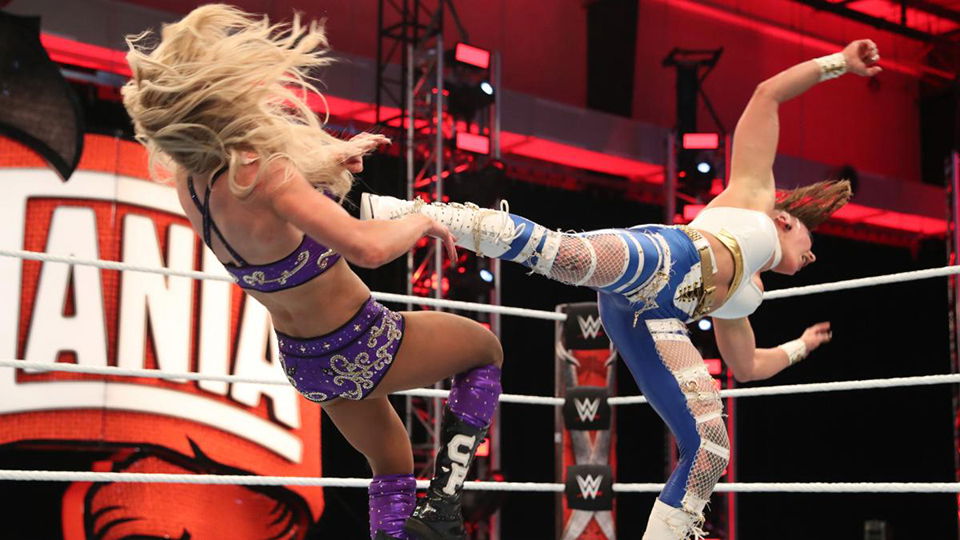 Yesterday it was reported that Rhea Ripley would not be part of the upcoming NXT TV Tapings as she had returned to Australia to renew her visa. Due to the Coronavirus, people who have been out of the country are forced to isolate for two weeks upon arriving back.
As such, it was speculated that this was the reason she dropped the NXT Women's Championship to Charlotte Flair at WrestleMania 36 on night two.
However, Dave Meltzer quickly reported that this was not the case, and Rhea was still in the States. As such, it is believed that the decision to give Flair the title was instead a way to try and boost NXT's ratings.
Now Ripley, the only woman to hold both the NXT and NXT UK Women's Championships has taken to social media to put the report that she returned to Australia to bed by confirming she is still in America.
https://twitter.com/consciousgary/status/1247885585160622080
Of course it is worth noting that Rhea is not denying that she needs to renew her visa, just that she has not returned to Australia. With what is going on in the world right now, it is highly likely that Rhea wouldn't have been able to return to Australia even if she needed to.
It also remains to be seen whether Rhea will be part of the upcoming NXT TV tapings to continue her feud with Charlotte Flair. For the latest on that, make sure you stay tuned to WrestleTalk.com.