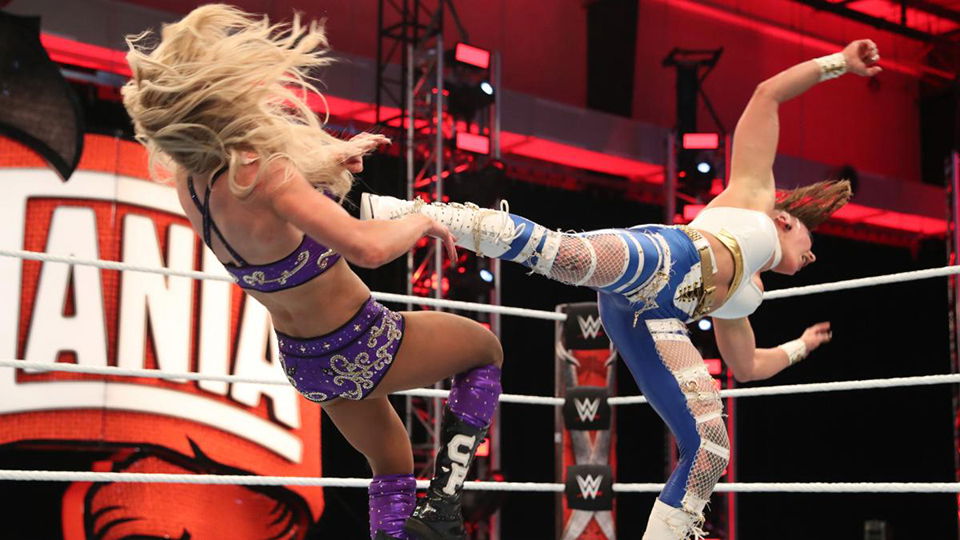 Rhea Ripley had one of the top matches at WrestleMania this year against Charlotte Flair. She was very proud of her performance and she has not mentioned that the praise the match received boosted her confidence.
In a recent interview with PWInsider, Ripley went into detail about the WrestleMania match. Here is the full quote:
"I absolutely loved it. I enjoyed it thoroughly, even though it was super weird with no crowd. And it was the first time that I had competed or just come out in front of no crowd. It was super strange, but at the same time, like WrestleMania is WrestleMania and it was still a huge moment for me in my career; to be able to share that and share the ring was no one other than Charlotte Flair was just incredible.

To have so much praise on that match after we did it, it was just insane to think that I'm 23 years old, I've been wrestling for eight years and I was just on WrestleMania. Everyone telling me that I just absolutely killed it. Man, it was definitely a confidence boost. And I was so happy that I legit, like I don't cry, but I cried. I sat down and I teared up. I was just sobbing. It's just like an overwhelming feeling of just pride and stress just being lifted, but it was amazing,"
Ripley lost the match to Charlotte, dropping the NXT Women's Championship in the process.
What did you think of Rhea Ripley vs. Charlotte Flair? Let us know on Twitter!