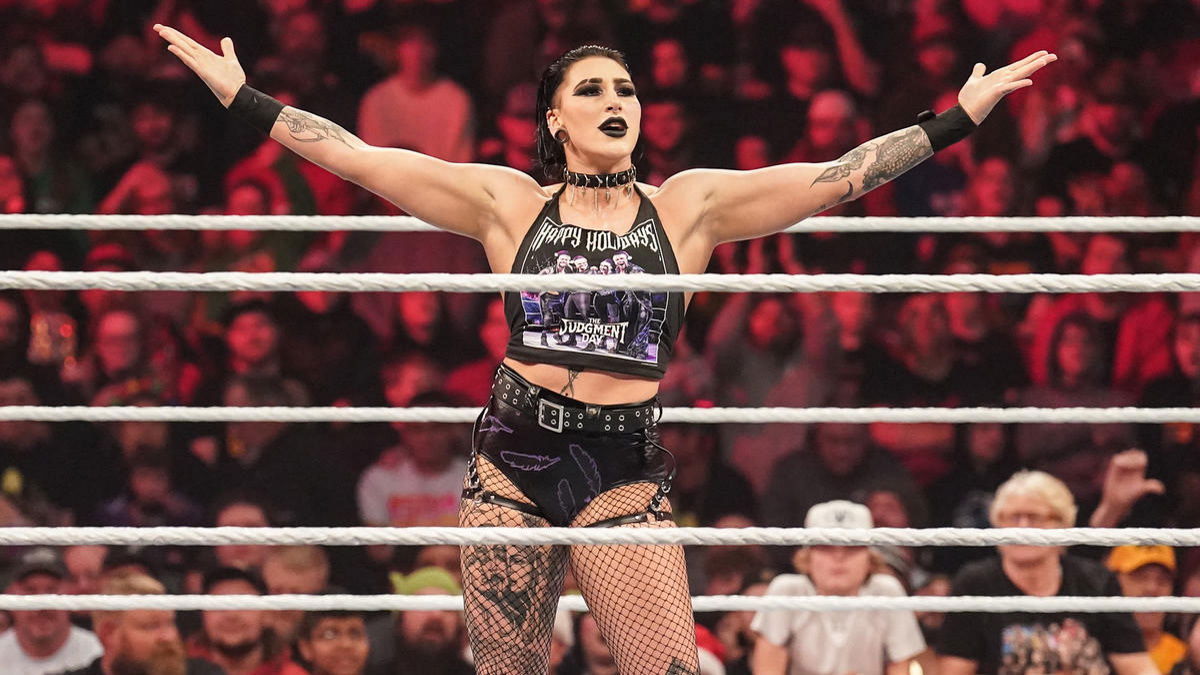 Rhea Ripley has discussed the Women's Royal Rumble going on after the Men's at the 2023 event.
At WWE Royal Rumble 2023, Rhea Ripley entered in at #1 and last over an hour to win the Women's Royal Rumble match. Ripley set the record for the longest time in a Women's Rumble and became just the fourth person to win a Rumble match from the first entrant.
This year, the Men's Royal Rumble match kicked off the show and marked only the second time since 2018 that the Women's edition followed the Men's.
Speaking with Ariel Helwani of BT Sport, Rhea Ripley noted that it is usually the women opening the show and telling the men, "follow that". However, she believes the women getting the change to go on later in the show is proof of the progression of women's wrestling in WWE.
When asked about the friendly competition between the men and women in WWE, Ripley said:
"So I've watched bits and pieces of [the Men's Royal Rumble]. Obviously, I was out there for a little bit as well. I got Speared on the concrete. Thank you, Beth [Phoenix]. But you know, I got up, and I won. So it doesn't matter."
"There's always competition between us and the men. Normally, the women were always on first, so the thing that we say is 'follow that,' but we were on second this time, so obviously, we've been doing it right the last few years because we've made it down the card."
"We got to go on semi-main, really put on a show, and get the time and just go out there and show everyone what the women can do."
During the Royal Rumble press conference following the show, Ripley mentioned that she dislocated her knee early in the match. However, her knee quickly popped back into place.
When discussing the injury, Rhea stated:
"I just have knee problems. I've always had them growing up playing soccer. My kneecap just sometimes slides out of place, and it sort of goes to the side."
"Sometimes it will go to the very back of my knee, and then I just have to straighten it, and it goes back. It hasn't done it for years."
"So I don't know what made it do it. I guess I haven't drank enough water today or eaten enough. Yeah, it slid out for a little bit, but I popped it back in straight away."
Transcription via Fightful
Think you're a wrestling mastermind? Well you can prove it by taking quizzes in our brand new quiz section! Don't forget to tweet us your results!