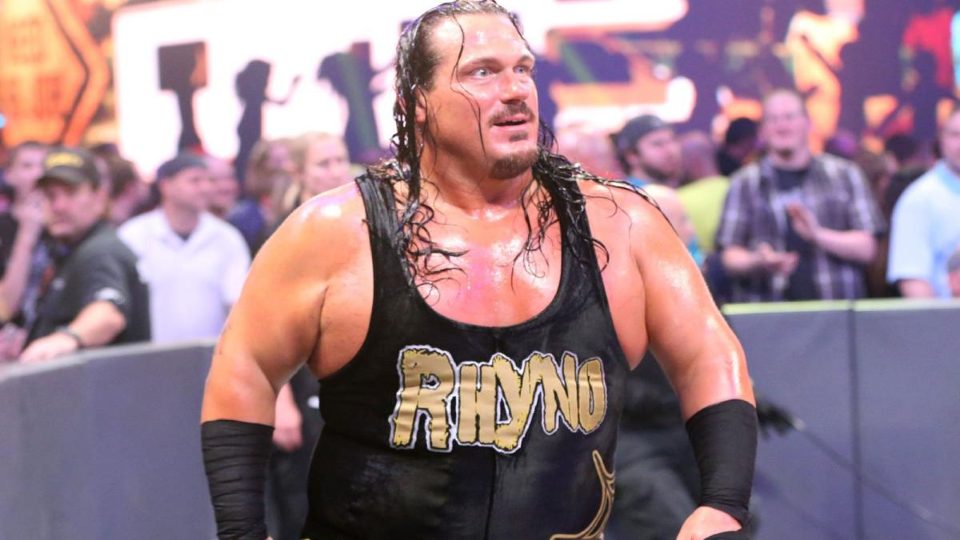 If more evidence was needed that the WWE creative teams throughout the years have all been full of geniuses, here it is. They wanted Rhyno to be called Mary.
Mary. Fans had watched this man tear up opponents in ECW for years, and WWE wanted to not only to change his name to Mary, but also to make him dye his hair blonde.
Now he's been renamed to Rhino in Impact, he sat down with Chris Jericho to discuss his career.
"They wanted to change my name to Mary. This was after ECW. They were like, 'We gotta change your name.' And I go, 'Why?' They go, 'We can't patent it.' [Joe Legend[ said, 'Why don't they just change [the I] to a Y?' I think they just wanted to create their own character for me. Edge goes, 'You guys are going to drop the ball. Bring him in as our friend and heater.' They wanted to dye my hair blonde and make me their little brother. Can you imagine having to dye your hair blonde all the time? They were kicking around different ideas. Juggernaut was one. The worst one was Mary. I don't know where it came from."
Fortunately for the ECW Original, Edge stepped in as the voice of reason.
"Edge was like, 'You're gonna insult the fan's intelligence. They've seen him for the last few years tearing people up in a different promotion.' They go, 'You're starting tonight.' 'Did they figure out a name?' 'Rhyno with a Y.' 'Okay.'"
Rhino will be competing at this weekend's Impact: Hard To Kill against Moose, and you'll be able to follow the show live on WrestleTalk.com