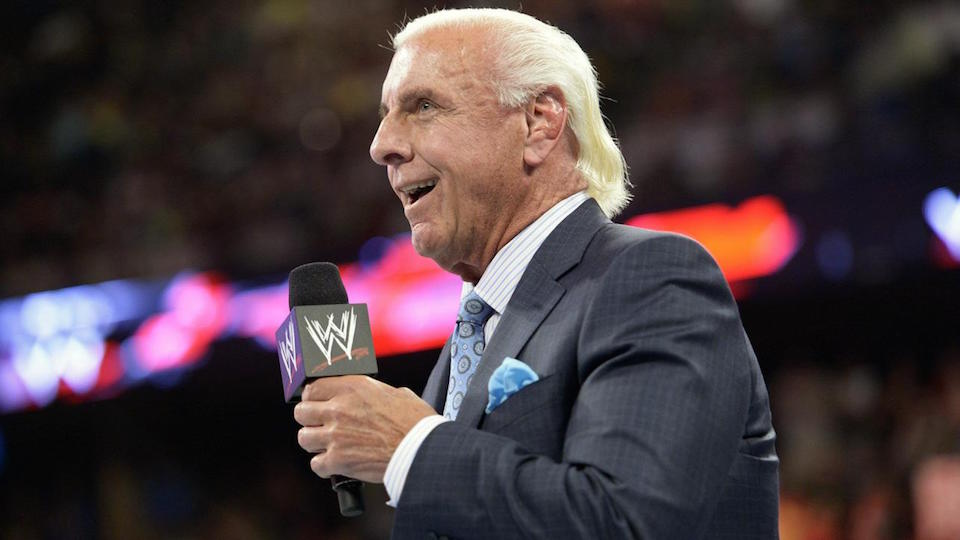 Ric Flair is now 70, and in the past couple of years has undergone several surgeries on his heart. Ric Flair is also now claiming that he has been medically cleared to take bumps in a wrestling ring…
Speaking to Wrestling Inc on its podcast, Flair claimed he was medically cleared to "get physical" and claimed he was supposed to do so at the recent Crown Jewel show in Saudi Arabia before Vince McMahon nixed the idea.
"Absolutely fantastic, I feel great. I was just with friends a couple of weeks ago, and it's taken a few years, but I'm back to normal. I'm better than I was prior to getting sick. So, certainly someone's been watching over me and taking care of me."

"I got cleared medically to do something in Saudi and then Vince nixed it. If I would have fed Roman in that huge comeback he made, or tapped Hogan, that would have been the coup de gras. You just wanna give them everything they paid for and sometimes if you're not physically involved, you feel like you're not giving everything you had if you're not physical."
He was also asked whether he could have a match, or whether just the one bump is all he could manage.
"Yes… well, no, not wrestle a match. I could get knocked down. Could I wrestle a match? Yes… but I couldn't because it would take me so long to get in that kind of shape. But I could be involved in a spot or take a bump.

"When I sit ringside and you see the speed and how fast the guys move, you think that at one time I was doing that. It's amazing and now I see why people buy those ringside seats as you have a whole new appreciation. But getting back, if I could have just fed Roman after he cleaned the house – boom, take a bump on the apron or the floor – they would have gone nuts. Roman winked at me and pointed to his heart and shook his head [laughs]."
Does anyone want to see Ric take one more bump? Let us know in the Facebook and Twitter comments.