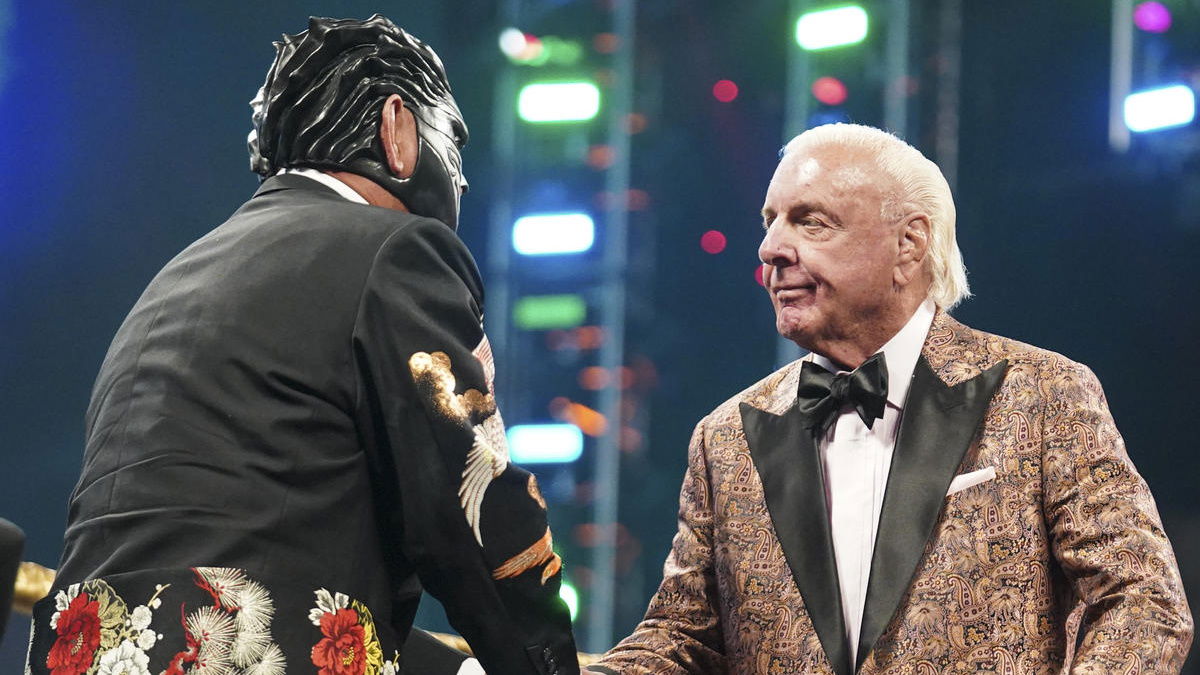 The Great Muta's WWE Hall of Fame induction may have been a surprise to many (including Muta) given that he never competed in the company, however, the Japanese icon was undeniably deserving of the honor.
At the Hall of Fame ceremony Muta would be inducted by 16-time world champion Ric Flair, someone who wrestled Muta many times in the 1980s in NWA.
However, despite Flair and Muta's history together, Flair's actual induction speech would not go down too well behind the scenes in WWE – a fact that puzzles Flair.
Speaking on his latest To Be The Man Podcast Flair would discuss the speech and why he thinks WWE may have potentially had an issue with it.
Flair said:
"I don't know what they didn't like about it. You have to remember that 99% of the people that attended that building don't even know who Muta is.
"The wrestling people do, but I'm saying the audience. Anytime you compare someone to Ricky Steamboat and Shawn Michaels, I don't see how they can complain about that because he was that good, or say he was the first guy to do the moonsault on TV.
"I didn't hear it from anybody in the WWE, but that's not unusual. I did hear they didn't like me bringing up Sting, but Sting's in our Hall of Fame.
"I merely asked the question, 'Are you sure that Muta wants me over Sting.' That's all I said.
"If you can't speak the truth without being criticized. I thought that was a very fair question on my part because he actually wrestled more than I did with Muta."
While WWE may have not been pleased with Flair's speech, they were reportedly big fans of Konnan's for Rey Mysterio.
On his latest podcast Konnan would discuss his WWE backstage experience and even hint at working more with the company in the future.
Transcript courtesy of Wrestlingnews.co
If you want to stay fully updated on all the latest wrestling news, click the red bell in the bottom right of your screen to receive notifications from WrestleTalk.com straight to your device!