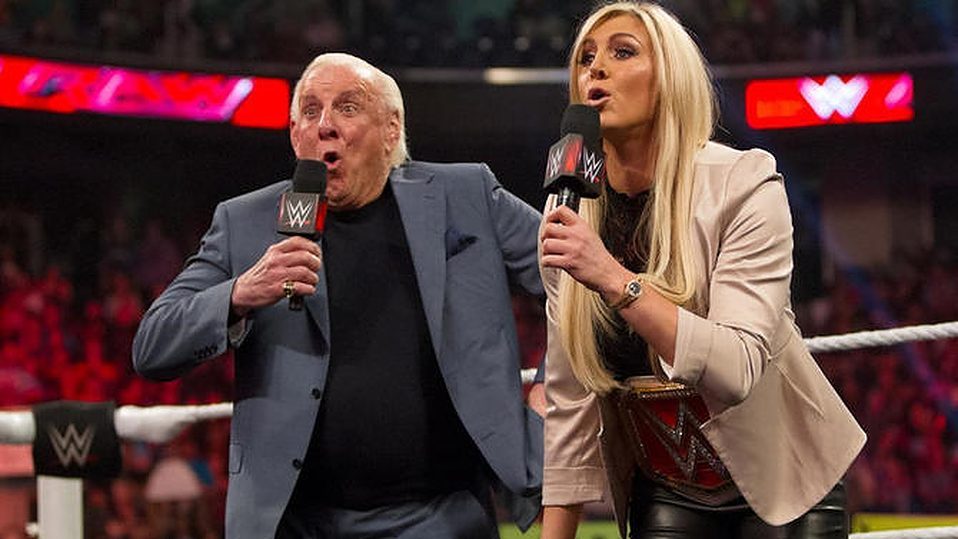 Last week, Corey Graves spoke on his After the Bell podcast about the WWE Women's Division, and it's fair to say that he's not all that keen on the way it has been booked.
He was particularly negative about Charlotte Flair's current role in the company, and spoke at length about her booking over the last few months.
"In my opinion, Charlotte Flair has never felt less important than she does right now," Graves said. "This is Charlotte Flair we're talking about. She has a resume a mile long. In the few short years, she has cemented herself as one, if not, the greatest female superstar in WWE history. By the time it's all set and done, I'm pretty certain we will be referring to 'The Queen' as such.

"But something about what's been happening lately just feels off. This whole tag team thing with Charlotte finding a different partner week after week, it just doesn't click. I'm not feeling it. It looks to me like Charlotte isn't feeling it. You can see it on her face. Charlotte Flair looks like she is going through the motions and getting through the night. I don't mean this as an insult; she's a close friend of mine. I have all the respect in the world for Charlotte and I'm not saying anything negative about her or her ability. I'm saying, what is happening around Charlotte Flair has made her feel less than Charlotte Flair for some reason."
Ric Flair has now responded while speaking to Wrestling Inc., and it appears that he agrees that his daughter isn't being used to her full potential.
"I am not happy with the way they are doing it; I guess she's been put in that role. Number one, I need to be left out of the equation because she has surpassed me in talent. [Charlotte Flair's] never gonna be around for 40 years which is why I'm still a household name. I think they look at it and say, 'Well, she's like her dad. She'll do anything we want her to do because she's a pro.'"

"I don't think she'll ever be bored with her storylines and not participate at its fullest. That part is wrong on Corey's part. But as far as her being the best athlete in the company, a Hall of Famer already, and being the biggest star of the women's division, he's spot on."
Do you agree with Ric? Let us know in the comments on Twitter and Facebook.