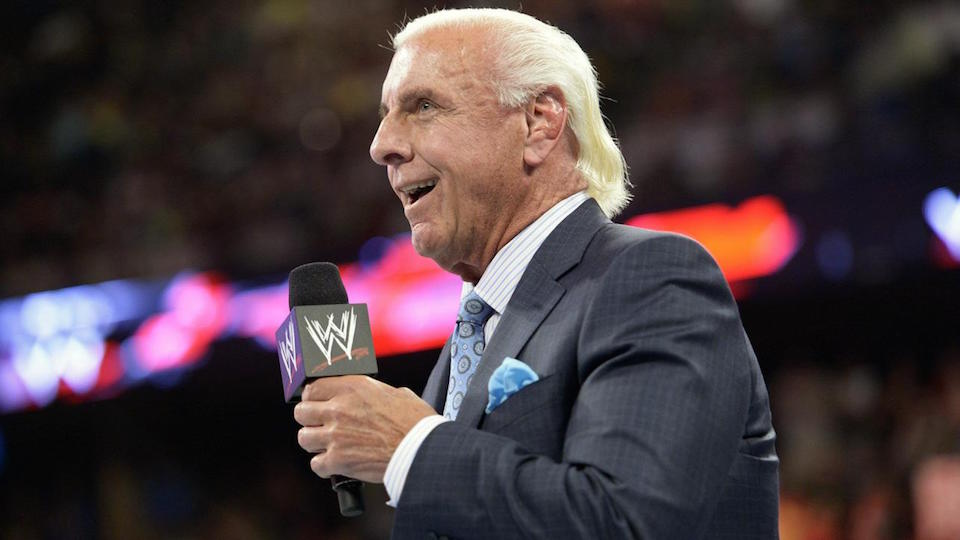 As if skiing wasn't enough, Ric Flair appears to have taken up ice skating. The 16 time world champion was no match for the dastardly ice rink as he fell to the ice. It wasn't the prettiest bump he has ever taken, but at least it wasn't a Flair Flop.
A Close Up! WOOOOO! pic.twitter.com/DUCDPJIPXT

— Ric Flair® (@RicFlairNatrBoy) December 24, 2019
Flair's tumble comes just one day after he took to the slopes for what could only be interpreted as his first time skiing. In case you missed it, he took a bump there too. His fall while skating prompted his daughter and WWE's Charlotte Flair to chime in with her disapproval.
— Charlotte Flair (@MsCharlotteWWE) December 24, 2019
Ric Flair may be a fan of sports, but it would be unwise to think that he could be appearing in the Winter Olympics anytime soon. If he wishes to try his diamond-covered hand at other winter sports, may I suggest snowboarding, luge, or skeleton next.
In all seriousness, at least he seems to be enjoying himself during the holiday season, which really should be the goal for the week, not just for hall of fame Nature Boys, but for everyone.
What sport do you want to see Ric Flair try next? Let us know on Twitter or on Discord!