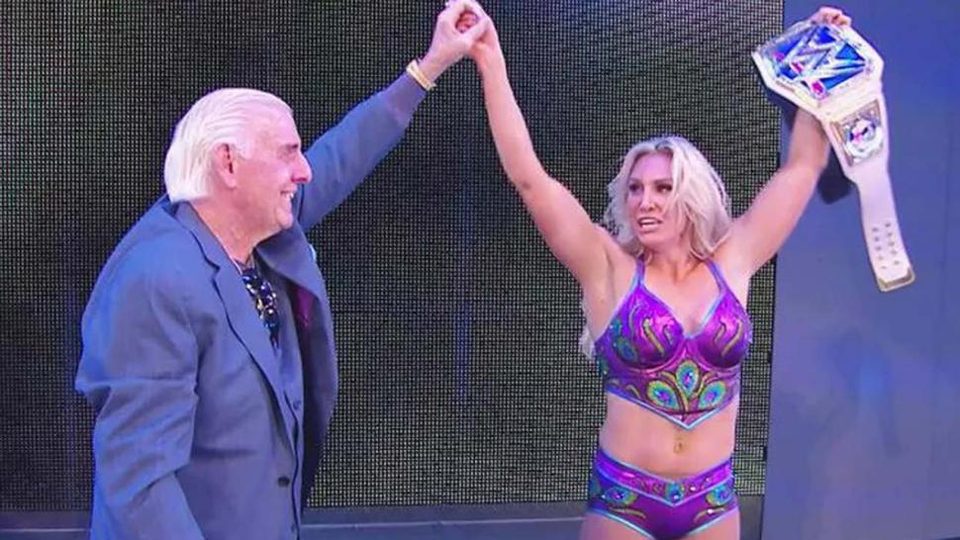 WWE Hall of Famer Ric Flair recently had a chat with The News Press, where they interviewed him about a variety of topics, including his health, his daughter Charlotte Flair, and if he misses wrestling himself.
Following his serious health scare in 2017, Flair hasn't been seen as much on WWE programming, but he says he's feeling better than ever:
"I'm doing great! It was a year anniversary last Tuesday. I've healed, and I had the second operation to repair the stoma. I feel great. And I'm blessed, man, no kidding. It's been phenomenal. Someone gave me another chance. Not someone, but you know, The Man gave me the opportunity. I feel very special and I feel very happy to be in the position I'm in."
Which Ric had to retire, the Flair name lives on with his daughter, Charlotte.
"I live my life vicariously through my daughter. She's doing phenomenal. She's above and beyond the legacy."
While that claim may be debatable as of right now, she has had a spectacular record thus far.
While many legends tend to lace up the boots one last time after their retirement, Ric has stayed out of in-ring competition (in WWE anyway) following his final match with Shawn Michaels at WrestleMania.
"I'm not saying it wasn't hard, but I didn't look at it as just work. I loved it. It became a way of life for me. I loved it, and I miss it a lot now. But like I said, I really enjoy watching my daughter, and I attend a lot of events. And through my relationship with her, I stay in touch with a lot of the kids who all come out… It's been a wonderful experience."
While Ric isn't getting any younger, it's still lovely to see him in such good spirits and maintaining a positive attitude while watching his daughter succeed. Hopefully this string of good luck for the Flair family continues for some time to come.
Who do you think is walking out of Hell in a Cell as SmackDown Women's Champion? Let us know in the comments, on Twitter or on Discord today!