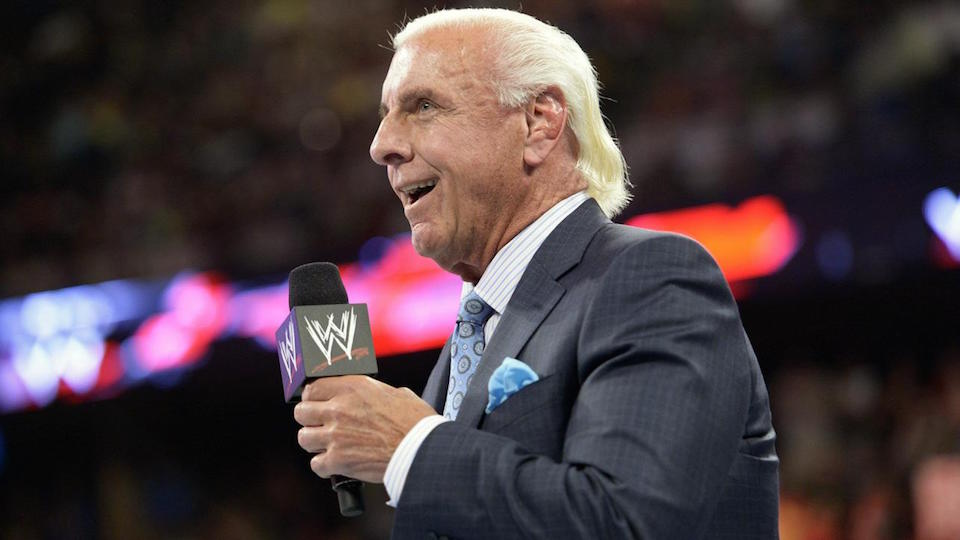 Ric Flair took to Instagram earlier today to make his first public statement after he underwent heart surgery on Monday (May 20).
The caption on his photo read: ""The Naitch Is Home!!! Thank You To All The Incredible Staff And Doctors At Gwinnett Medical Center Once Again! I Am So Thankful For All My Family, Friends, And Fans For All The Love. At This Time In My Life, I Never Take It For Granted. I Will Be Back Up And WOOOOOing In No Time!"
As previously reported, Flair will now miss his scheduled appearance at Starrcast 2 following complications which delayed the surgery. His doctors are not allowing him to travel for this weekend's events.
Flair's wife Wendy confirmed late on Monday that the surgery had been a success, and that doctors were confident that the 16-time world champion would make a full recovery.
He is scheduled to make his first appearance following his surgery on Friday, May 31 for SCWPro at their "To Be The Man" event in East Moline, Illinois.