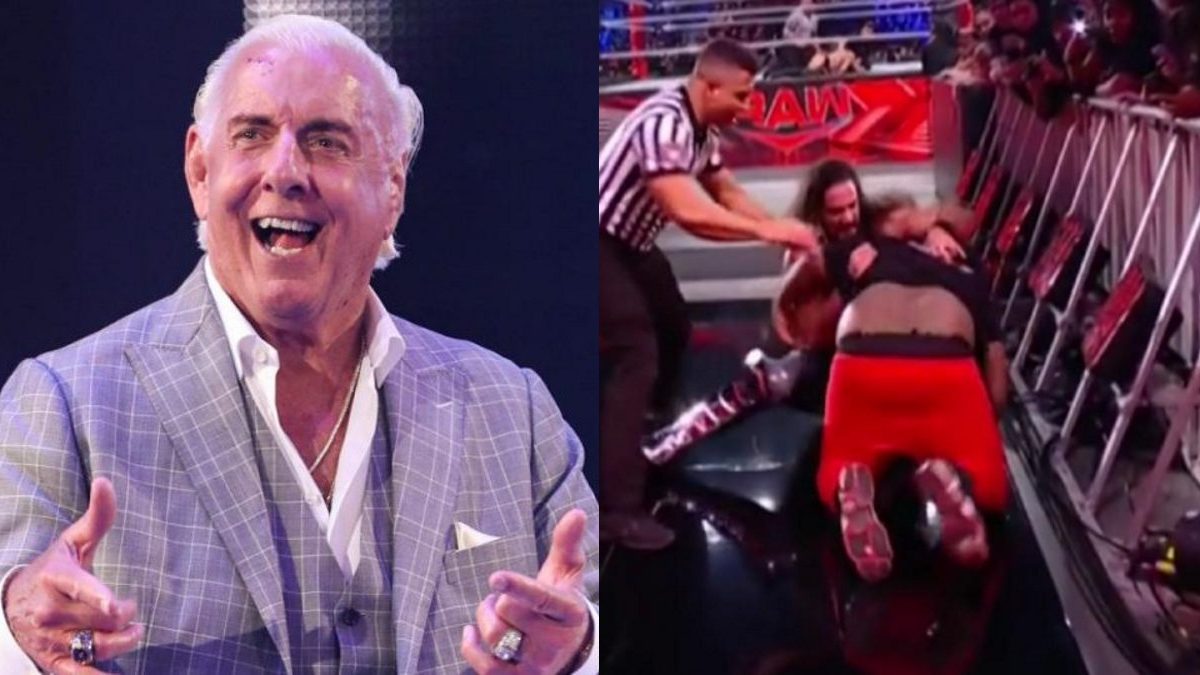 Ric Flair has explained the "problem" he had with the comments made by Seth Rollins after he was attacked by a fan on the November 22 WWE Raw.
The day after the incident, Rollins described it as "terrifying", and Ric Flair has now given his opinion on that comment.
Speaking on WOOOOO Nation Uncensored podcast, Flair said:
"My problem with Seth is that if you're a top guy in this business and you know anything about the psychology of what the fans think and feel, which they really do, you never, ever, ever get off an airplane in LA and say, 'I was terrified' – terrified of what? Terrifying, Seth, is being in an airplane crash.

"You were terrified or horrified by a wrestling fan? Come on, man. What I would have done if I was Seth, which everybody should learn from this, is that even though the referees had the guy, I would've jumped back on him, even if I never got a shot in. I know your answer is going to be, 'Well there's lawsuits and all that' – WWE would have covered the lawsuit, Seth would have never got to them.

"But, if you are a heel, you never admit defeat. You just don't do it. Do you think I ever beat anybody? No, but in the minds of most people, I didn't lose because I kept lying about it even though it was a work. You never admit you got your ass kicked, much less being horrified or terrified."
Ric Flair went on to suggest that second-generation wrestlers, including his daughter Ashley (Charlotte) would have handled themselves better in this situation. He said:
"Second-generation kids are taught to be tough. Roman Reigns, The Usos, that's why I'm such a fan of kids that had to really be tough to just survive in life. If you've been a real athlete and really competed at a top-level, you're tough. You're mentally tough. You're physically tough. You are honed and trained to be…

"I mean, if that same thing had happened to Ashley, hypothetically, I don't know if that guy could have taken Ashley down. She's tough, man. You don't think Tamina's tough, or Nia Jax, or Nattie Neidhart, are you kidding me? They come up in families where you had to be tough."
After the incident, AEW's Chavo Guerrero posted a tweet saying: "Remember when the wrestlers were tougher than the fans? Ah, the good ol' days", which received a lot of backlash from fans.
The attacker – 24-year-old Elisah Spencer of Brooklyn – was charged with Attempted Assault, and Attempted Violation of Arts and Cultural Affairs (Disrupting a Live Sporting Event) by the NYPD, and will attend court this month.
Quote via Fightful 
To make sure you stay updated with all the latest wrestling news, add WrestleTalk.com to your Google Discover feed and follow us on Twitter!