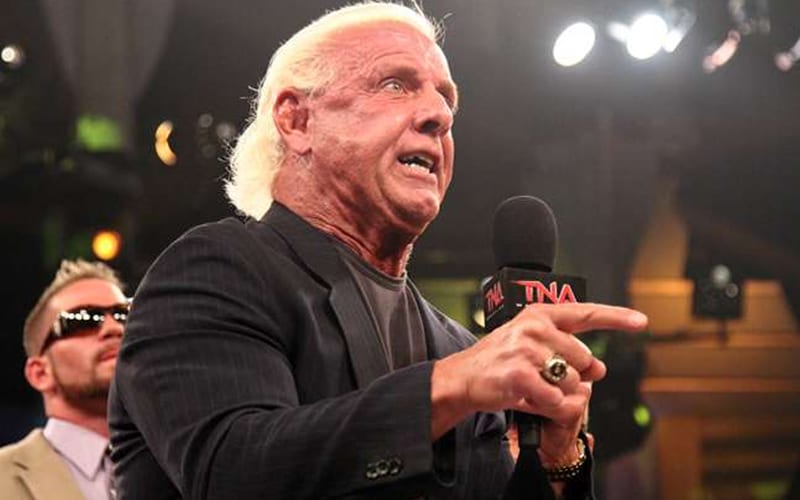 After his incredibly emotional WrestleMania 24 match in 2008 with Shawn Michaels, Ric Flair left WWE and many people thought we'd seen "The Nature Boy" wrestle his final match.
However, at the beginning of the following year after a few matches with Hulk Hogan on the independent circuit, Ric Flair joined TNA and would go on to wrestle 11 times for the promotion, winning just two of his matches before departing in 2012.
Flair's decision to leave WWE and join TNA (not Impact Wrestling), is one that he reveals he regrets, wishing he ended his career working for Vince McMahon.
Speaking to WrestlingInc, Flair revealed why he decided to join TNA in 2010, less than a year after leaving WWE. According to Flair, his decision came down to money:
"I needed the money. Very simple. I was paying alimony to three women at one time and lawyers. I got bombed as everyone hit me and then the IRS.

"It's very simple – like Jim [Ross] said, I needed the money. I would have never have gone there. Even though I got to hang around Kurt [Angle] and Sting, it was a disaster."
While his retirement match may not have been on the "grandest stage of them all" against Shawn Michaels, his final bout was against another all-time great as he was defeated in September 2011 at a TNA TV taping by Sting.