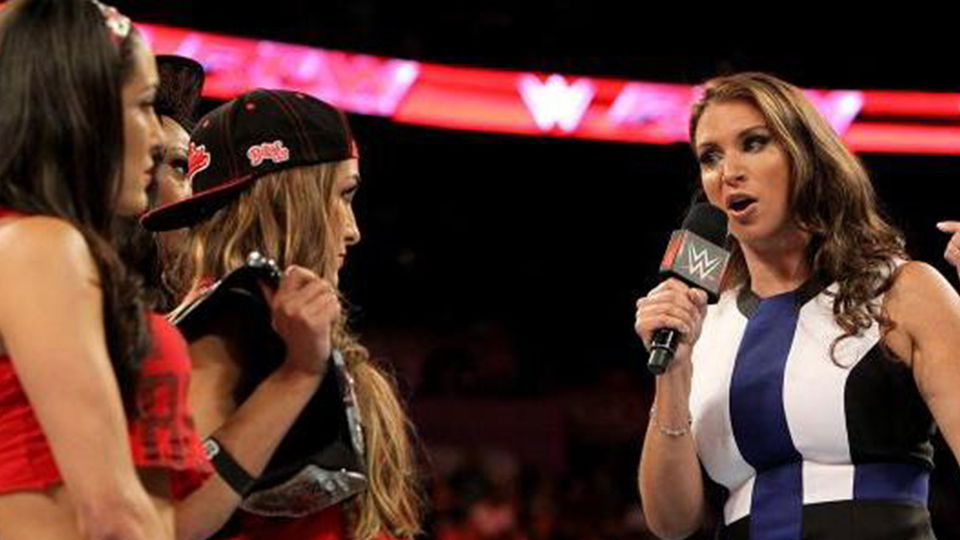 WWE's Divas Revolution feels like a lifetime ago but in a way, it was the catalyst for the WWE women's division we know today. In fact, Ric Flair believes the moment Stephanie McMahon introduced Charlotte Flair, Becky Lynch and Sasha Banks is part of the history of the wrestling business.
McMahon launched the "Divas Revolution" in the Summer of 2015 after years of discontent over WWE's portrayal of their female wrestlers. While it took until the following year to actually see changes in the way WWE's women were portrayed, the debuts of Flair, Lynch and Banks were still big moments.
Here is Ric Flair's quote from his interview with Fox Sports:
"I started in the '70s and I've seen the whole evolution. To see this thing come around, with [Charlotte] and Sasha and Becky [Lynch] and Bayley — well the three at first, and then Bayley right afterward in the women's division – when Stephanie [McMahon] walked out in Atlanta and said, 'Ta-da!' It really, really changed. That's part of the history of our business."
WWE ultimately dropped the term "Divas" from their vocabulary in 2016 at WrestleMania 32. At the event, Ric Flair helped Charlotte Flair defeat Banks and Lynch in a Triple Threat match.
What are your thoughts on the above story? Let us know in the comments on Twitter or Facebook.