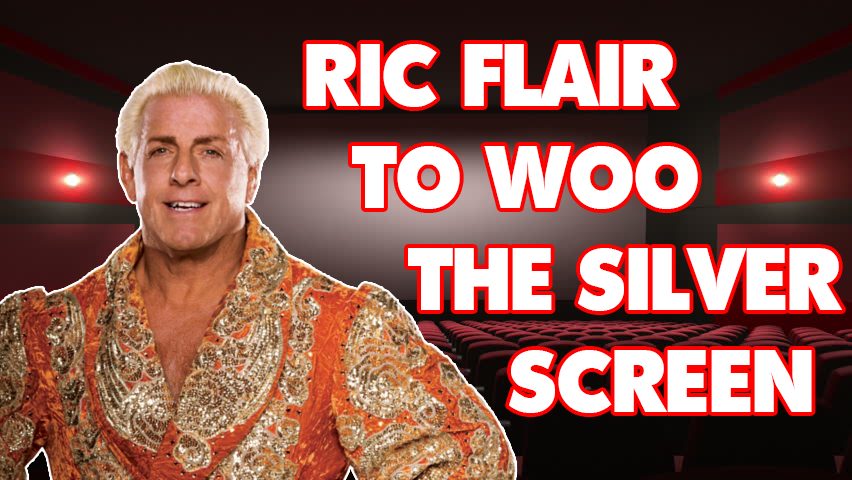 A professional wrestler trying their hand at the movies is a far cry from uncommon these days. Megastars like John Cena, Dave Bautista and Dwayne 'The Rock' Johnson have all made mainstream names for themselves via the big screen; the latter of the group simultaneously being one of the highest grossing actors in the business while graciously accepting a Razzie award. You can check that out here.
When it comes to projects actually about the wrestling itself, however, quality is often hard to come by. There have been some gems such as The Wrestler and the critically acclaimed Netflix original series, GLOW, but for the most part, it is often shied away from. It is strange then that two-time WWE Hall of Famer Ric Flair isn't just making his feature-length debut in any old film, but in one about the sport he has spent his entire life performing.
The film is an R-rated dramedy called Uncle Steamroller & Champion Rabbit which will center on a downhearted veteran of the Iraq war, fighting to recapture the pro wrestling heavyweight championship. His comeback will take place on a wrestling tour owned by a Las Vegas syndicate known as the World Wrestling Union whose president will be played by 'the Nature Boy' himself.
Flair is seemingly very excited about the project, stating that:
"The edgy sense of humor is great, but the story also has a good heart. I'm expecting the inspirational storyline will appeal to fans that extend beyond my loyal core wrestling base."
He and his fiancée Wendy Barlow will also executive produce the film, which was written by Brian Kowalchuk and is scheduled for release in 2019.