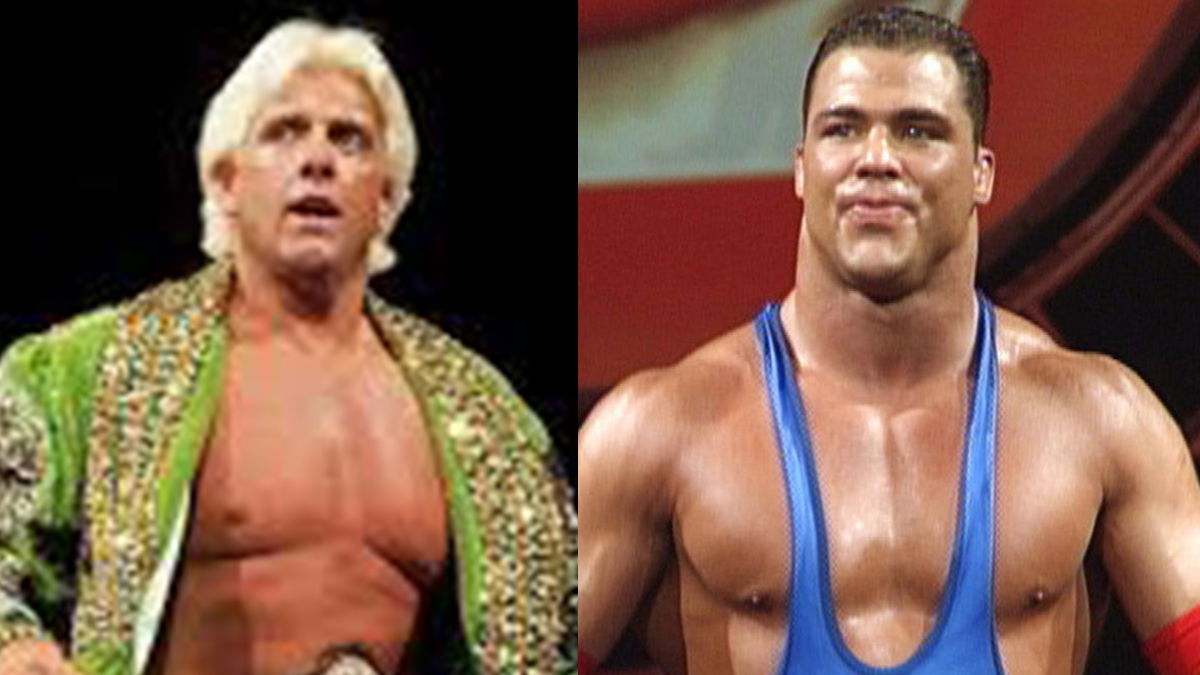 Kurt Angle made his WWE debut in 1999 and went on to become one of the greatest wrestlers ever. However, what would have happened if he decided to sign with WCW instead?
Well, according to Ric Flair, he would have been buried. Considering what WCW was at the time, he probably wasn't wrong.
On a recent edition of The Kurt Angle Show, Angle recalled the time he called Flair for advice prior to signing with WWE. In short, Flair told him to stay away from WCW. Here is the quote, courtesy of Wrestling Inc.:
"Somebody called me and said 'Hey, if you want advice, call Ric Flair,'" Angle said. "So I called Ric Flair, we started talking about wrestling and I said 'Would it be smart to go to WCW?' He said 'Hell no. No way, you go to WWE, Vince will take care of you. Don't come to WCW, they're going to bury you.'

Ric was working for WCW at the time, so I thought he either doesn't want me to take his spot or he's being honest and I think he was being honest."
Angle quickly became one of WWE's biggest stars, winning the WWE Championship only a year into his run. Meanwhile, WCW was put out of business by 2001.
What are your thoughts on the above story? Let us know in the comments on Twitter or Facebook.