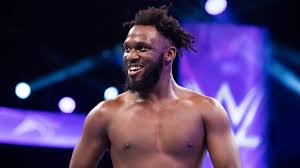 WWE.com posted the following today:
Rich Swann and WWE have mutually agreed to part ways as of today, February 15, 2018.

WWE wishes Swann the best in all of his future endeavors
Swann had been arrested on December 10, 2017, on charges of battery and kidnapping/false imprisonment. The victim would be identified as his wife Vannarah Riggs, who wrestles under the name Su Yung. Swann was immediately suspended by WWE in conjunction with his arrest.
The charges against Swann were dropped on January 25 after prosecutors decided not to move forward due to what they deemed "insufficient evidence."