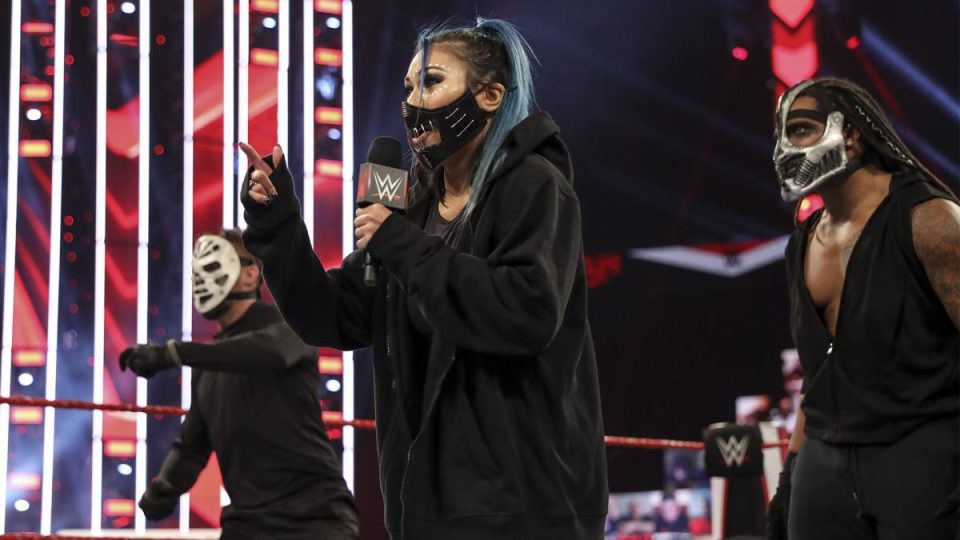 Well if you thought the male RETRIBUTION names were bad then you're in for a treat because the female ones have seemingly been revealed.
As per Wrestling Inc, WWE filed for five trademarks on September 21 which was the day RETRIBUTION 'unveiled' themselves on Raw. Three of those trademarks were "T-BAR", "Mace", and "Slapjack", the three male names that went to Dominik Dijakovic, Dio Maddin and Shane Thorne respectively.
Welp, the other two were Reckoning and Retaliation. Yes, you read that right. Mia Yim and Mercedes Martinez look like they are going to be called Reckoning and Retaliation.
Of course we don't know which is going to be which yet, but it's not like that's going to make a difference to how bad they are. It is worth noting that it is not 100% confirmed that these are the new names, just that the trademarks were filed at the same time, which very much points in that direction.
The trademarks were all filed under the following description:
"IC 041. US 100 101 107. G & S: Entertainment services, namely, wrestling exhibitions and performances by a professional wrestler and entertainer rendered live and through broadcast media including television and radio, and via the internet or commercial online service; providing wrestling news and information via a global computer network; providing information in the fields of sports and entertainment via an online community portal; providing a website in the field of sports entertainment information; fan club services, namely, organizing sporting events in the field of wrestling for wrestling fan club members; organizing social entertainment events for entertainment purposes for wrestling fan club members; providing online newsletters in the fields of sports entertainment; online journals, namely blogs, in the field of sports entertainment"