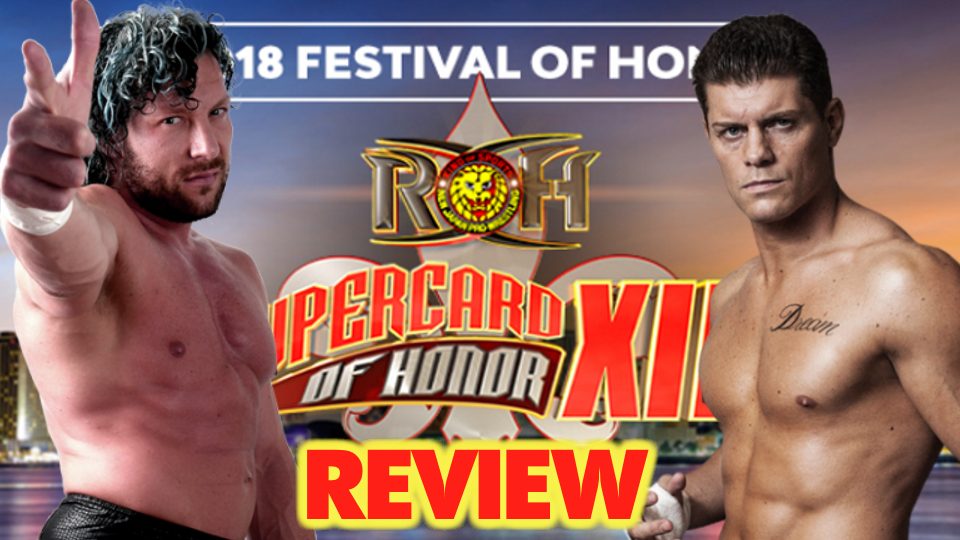 On a night where Ring of Honor went head to head with NXT TakeOver: New Orleans, the former proved that they are among the best in the world when it comes to in-ring action, but still a minor league promotion when it comes to presentation.
Supercard of Honor XII was the biggest show in the history of Ring of Honor, boasting a live crowd of over 5,800 people and their largest audience ever on a combination of iPPV and Honor Club streaming. The live crowd got their money's worth with a five-hour show of mostly good-to-great matches, the online audience, however, is another story.
Broadcast issues are synonymous with Ring of Honor and they have been dealing with problems since their earliest attempts at iPPV. If ever there was a time for ROH to shed their reputation and move into the next phase of their history, this show was the time and ROH dropped the ball. Despite reportedly quadrupling their server size, there were many who paid for access to the show and missed most or all of it.
ROH was caught completely unprepared for their biggest show ever and to many, this was their first-ever Ring of Honor pay-per-view and there were many crying out on Twitter that this will have been their first and last. It is unacceptable to present a product such as this with when ROH should have had plenty of time to anticipate the size of the audience they would draw.
With that being said, the majority of the matches on the card were well befitting the biggest show in company history.