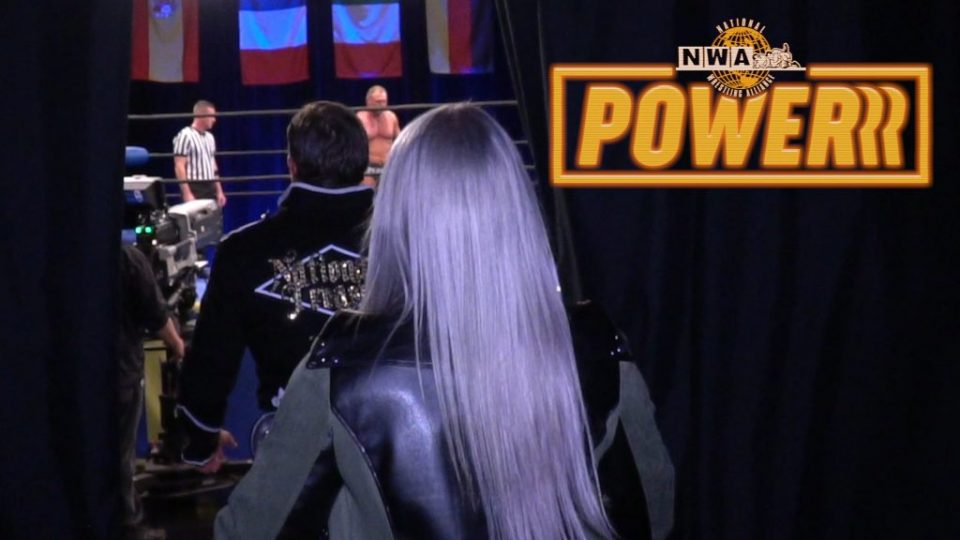 Last night on YouTube, The NWA launched its new weekly series, NWA Powerrr.  Many critics were very complementary of the show and its old school vibe.
NWA is touting the show as the return to studio wrestling.  The show looked very reminiscent of the NWA/WCW Saturday night shows that aired back in the 80's on TBS.
https://www.youtube.com/watch?v=aegl1dWAT_8
The show even started at 6:05.  None of the wrestlers came out to music and all of their promos were interviews behind the podium with the announcer.
Critics weren't the only one dishing out compliments though.  The Rock tweeted his approval.
Rocky, thank you so much for taking the time to check it out! I'm sure I speak for @Lagana and @Billy in offering you two tickets ABSOLUTELY FREE to the next taping! If you have more than 2 guests I'll sneak one in the back for you!

— Jim Cornette (@TheJimCornette) October 9, 2019
Jim Cornette took the time to thank the Rock and offered up two free tickets for him to attend the next set of tapings.
I complimented them on Twitter last night as well.  I'm still waiting on my invite.
Regardless, the show drew in some fans.  The NWA YouTube channel grew tremendously yesterday.
We started this week at 85k subs.

Your passion for what our @nwa talent have done is another power source for the success of #NWAPowerrr.

Thank you. https://t.co/FybB0Ye8p6 pic.twitter.com/NEY73hB62t

— David Lagana (@Lagana) October 9, 2019
The channel has added about 20,000 new subscribers in just one day.  NWA Powerrr also has almost 180,000 views.
The show featured an NWA World Title Match between Nick Aldis and Tim Storm.  Eli Drake, James Storm, Eddie Kingston, and lots of other familiar names will be on the show in the coming weeks.
These numbers have to be considered a success.  If you are a fan of old school wrestling and the NWA this show is definitely worth watching.